Trevor Potts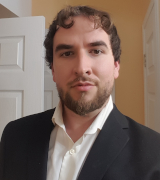 Program: MMASc in Global Health Systems
---
Trevor Potts is a Master's of Management of Applied Sciences (MMASc) Candidate at Western University, specializing in Global Health Systems in Africa. He recently completed his Bachelor of Science (Honour's Science, Biology Minor) and Bachelor of Arts (Classical Studies) degrees at the University of Waterloo. Throughout his undergraduate career, Trevor has been actively involved in his community through a variety of work experiences and extracurricular activities. His experiences with both local and global organizations, including Cambridge Self-Help Foodbank, Vida International, Tim Hortons Childrens' Foundation, War Child, and FODIVHA Orphanage, have ultimately shaped his passion for global health. 
During Trevor's second year, he travelled to New Orleans to volunteer with Operation Helping Hands and provide disaster relief for communities still affected by Hurricane Katrina. Here, he witnessed the devastating effects that certain determinants of health (poverty, poor sanitation, and weakened housing infrastructure) had upon families in the lower ninth ward. Similarly, as part of a medical clinic team travelling across rural Guatemala in 2014, Trevor observed how the lack of public health policies led to a disconnect between health information and local communities. Without effective health systems in place, rates of non-communicable diseases had soared in the community. These experiences reinforced Trevor's aspiration to develop and integrate policies for at-risk, rural populations as a public health planner. 
Now, as a current graduate student within the MMASc program, he believes that the degree will enrich his acquired academic knowledge with practical, case-based collaboration focused on effecting sustainable change in vulnerable communities. Ultimately, his career aspiration is to work as a leading public health planner for Health Canada, focused on working with Aboriginal communities to develop and integrate sustainable policies for their future generations.