John Baptist Nkuranga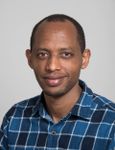 Program:
 MMASc in Global Health Systems Candidate
---
John Baptist Nkuranga is a Master of Management of Applied Sciences Candidate,
specializing in Global Health Systems at Western University. Dr Nkuranga is a
paediatrician with three years of Perinatal-Neonatal clinical fellowship at Western University,
Canada. Prior to traveling to Canada, he held various health care leadership and clinical
positions in his home country of Rwanda. While in Rwanda he served as a Regional Hospital
Director and a Paediatrician. In this role, he had clinical, operational and financial
accountability for medical practices in primary care, specialty care and hospital-based
physician practices. He was engaged in health care systems strengthening, especially
for maternal and child health with special interest in Perinatal-Neonatal medicine. Dr
Nkuranga has been active in professional associations, served on several Rwandan Ministry of
Health's technical working groups including; working on National Essential Newborn Care
Package, National Extended Program for Immunisation (EPI) and Paediatric TB prevention,
control and treatment, as well as being a member of childhood TB subgroup, WHO. Through
those experiences, Dr Nkuranga realized that planning for, building and strengthening a
sustainable health care system requires well rounded understanding of global health
challenges which arises from environmental, social, economic, political but also
existing challenges with health care accessibility and affordability. Dr Nkuranga hopes
the master's program in Global Health Systems will build on his clinical back ground
and provide him with the necessary competencies to better respond to broader and
interconnected causes of maternal and neonatal health problems both locally and
internationally..