Hannah Guiang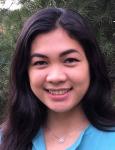 Program:
 MMASc in Global Health Systems Candidate
---
Why were you interested in beng a part of the Collaborative or MMASc in GHS-A program?
After graduating from Western University in 2016 earning an Honors Specialization in Biochemistry, I wanted to branch out and learn about ways to combat poverty, hunger, disease, and environmental degradation. This program encompasses all and more by giving me the opportunity to get a hands-on experience in Uganda this summer. I hope to bridge my passion for academia, business and creating personal connections by pursuing a career in health advocacy.
What are you passionate about in global health systems?
Global health systems give me a broad aspect on a problem instead of seeing it from one perspective. The difficulties the world faces today cannot be solved using one solution, many takes a team of experts to get a grasp on the full conditions. I hope to be an advocate for a healthier future by learning how to approach and tackle such problems.