Felicia Krausert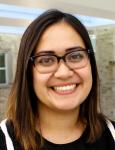 Program:
 MMASc in Global Health Systems Candidate
---
Why were you interested in beng a part of the Collaborative or MMASc in GHS-A program?
Growing up the daughter of a nurse, I have always been interested in medicine and healthcare. After completing a BSc in Microbiology at the University of Alberta, I moved to London to pursue a Master's in Management of Applied Science, specializing in Global Health Systems in Africa, which I believe offers a long-term, big-picture approach to solving global healthcare issues. I was first drawn to this program based on its unique practicum which enables students to complete an internship project in Africa. I believe this practicum will enable students to gain practical, real- world application for the skills and concepts we learn in the classroom. I am looking forward to this experience, and working with the community towards sustainable solutions to "wicked" global health problems!
What are you passionate about in global health systems?
Within global health systems, I am passionate about the subject of child and maternal health, as well as alleviating the disproportionate burden placed on women- especially those in impoverished nations. I am also very interested in studying infectious diseases and environmental immunology, given my Microbiology background, and hope to use my skills to enter the healthcare field in the future.