Elizabeth Pham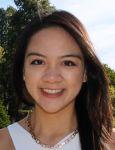 Program:
 MMASc in Global Health Systems Candidate
---
Why were you interested in beng a part of the Collaborative or MMASc in GHS-A program?
After four years of completing a Bachelors in Medical Sciences, I decided to pursue the MMASc GHS-A program and  expand my knowledge in the breadth of the healthcare field. With a specialization in physiology, my undergraduate studies have  taught me to think critically on a cellular and molecular level -investigating specific gene sequences, mutations, proteins, signalling pathways, and the systematic functioning of the human body. The list goes on. However, I chose this program to confirm and solidify the reasons why I chose the healthcare field as my career route in the first place. I am inspired to make a big impact, help others and give back to the community. This multi-disciplinary program has truly helped me explore my strengths, my passions, and my career goals. The integration of business and global health have allowed me to develop my skills in management while integrating my scientific background to tackle global health issues. In addition, the hands-on experience through my the internship in Africa in particular will be life-changing experience that I am very excited about as I get the wonderful opportunity to learn and work with the community, and define my purpose in life.
What are you passionate about in global health systems?
One of my professors quoted on the first day of class, "We must not leave anyone behind, in order to move forward. The least we can do is care for each other." With aspirations to be an active global citizen, I believe that my potential to be a great leader and my integrity will help me make the world a better place and enhance the quality of life, human and environmental life, globally. I continue to be more curious and self-motived to learn and understand global health systems because it reinforces the importance of embracing complexity of wicked problems; considering academic and non-academic perspectives through a transdisciplinary lens; developing an intertwining pathway that focuses on the drivers, impact, consequences and potential solutions; and transforming our knowledge into action. Some of the topics that I am very passionate about include eliminating poverty and food insecurity, preventing the spread of communicable and non-communicable diseases, enhancing education, promoting environmental sustainability, and advocating for gender equality.