Christine Park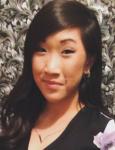 Program:
 MMASc in Global Health Systems Candidate
---
Why were you interested in beng a part of the Collaborative or MMASc in GHS-A program?
I discovered my passion for global health on a humanitarian relief trip to Haiti in 2011, where I witnessed the fragility of the health systems in third world countries with my own eyes for the first time. I was thrilled to hear about a program that not only aligned with my personal goals and values, but is also offered at Western - a place that I call "home".
What are you passionate about in global health systems?
I have always had a sensitive heart towards those whose health is burdened by widespread poverty, particularly for vulnerable populations such as women and children. I believe that healthcare should be a right, not a privilege.
I hope to work with like-minded individuals to promote global health equity and to implement innovative solutions that tackle the underlying causes of poor health around the world.