Dr. Yolanda Babenko-Mould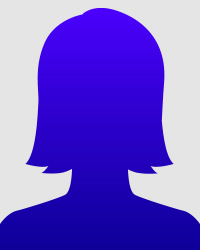 Associate Professor

Arthur Labatt Family School of Nursing
Office: Room 2306, FNB
Telephone: 519-661-2111 X 86541
Email: ybabenko@uwo.ca
External Website: http://www.uwo.ca/fhs/nursing/people/faculty/babenko_mould_y.html
---

Education
BScN, MScN,Ph.D. (Western University)

Academic Appointments
Coordinator, Global Health Practicum (Rwanda)

RESEARCH INTERESTS
Canadian and international involvement in nursing education
Development of educational resources for use by clinical teachers in Canada and Rwanda
Internationally-educated nursing students
Clinical teacher and nursing student empowerment
Clinical teachers' use of empowering behaviours
Nursing students' self-efficacy for professional practice
Nursing students' self-efficacy for computer-mediated learning in online environments
Civility in nursing education contexts
TEACHING AREAS
Foundations of Nursing Education
Theoretical Concepts and Clinical Case Scenarios – Linking Theory to Practice
Research Methodologies
PROFESSIONAL ACTIVITIES
Maternal, Newborn, and Child Health in Rwanda Project
Nursing and Midwifery Project Lead from Canada
President, Iota Omicron Chapter, Sigma Theta Tau International Honor Society of Nursing
Editorial Assistant, International Journal of Nursing Education Scholarship
RECENT PUBLICATIONS
---
Babenko-Mould Y, Ferguson K, Riddell T, Hancock M & Atthill S. (2014). Influence of simulated and actual community vaccination clinics on student empowerment and self-efficacy for public health nursing competencies. Public Health Nursing, 32(3), 277-283. doi: 10.1111/phn.12151
Babenko-Mould Y & Elliott J. (2015). Internationally educated nurses' experiences of integration in the hospital setting. Journal of Nursing Education and Practice, 5(9), 100-109. doi: 10.5430/jnep.v5n9p100
Babenko-Mould Y. (2014). Chapter contribution – Cultural diversity in healthcare: Chapter 10. In Yoder-Wise, P., & Grant, L. (Eds). Leading and Managing in Canadian Nursing, 1st Canadian Edition. Elsevier.
Babenko-Mould Y, Lethbridge K & Andrusyszyn MA. (2014). Chapter contribution - Critical thinking: Chapter 21. In Kozier, B., Erb, G., Berman, A., Snyder, S., Buck, M., Yiu, L., & Leeseberg Stamler, L. (Eds). Fundamentals of Nursing: Concepts, Process, and Practice, 3rd Canadian Edition. Toronto, ON: Pearson Education Canada.