Dr. Charles Trick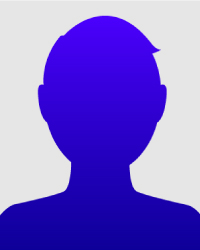 Professor, Aquatic Sciences and Microbial Ecology, Beryl Ivey Chair for Ecosystem HealthProfessor, Department of Biology, and Professor, Department of Microbiology and Immunology Schulich School of Medicine and Dentistry, Western University
Office:
North Campus Building 402
Phone:
 519-661-2111 x 83899
Fax:
519 661-3935
Email:
trick@uwo.ca
Website:
http://publish.uwo.ca/~cyano/
---
Dr. Charles Trick is an oceanographer and studies phytoplankton in oceans around the world. Dr. Charles Trick is jointly appointed as professor in the Faculty of Science and Schulich School of Medicine & Dentistry at Western University. He was the Beryl Ivey Chair for Ecosystem Health at the Schulich School of Medicine and is currently teaching in the Master of Public Health Program.

Dr. Trick's research is dedicated to understanding the ecology of phytoplankton in oceans, and periodically in the freshwater world. As primary producers, phytoplankton, are important in the global cycles of carbon and nitrogen. Dr. Trick studies, writes, and speaks about the impacts that natural and human-caused changes to the oceans have on phytoplankton communities, and in turn the effect this has on communities and industries that rely on them. His team contributes to this understanding by considering the role of metals on controlling phytoplankton community composition and activity. They have a long-term interest in iron as the limiting nutrient in both open oceans and as a regulator of community physiology in coastal waters. As a consequence, water, ecosystem health, and communities-at-risk are constant features of Dr. Trick's research. The Public Health aspects of his work usually involve changes in the environment and ecological services that affect communities at risk. Communities that did not typically create the environmental change but are the recipients of an altered or contaminated environment. He was awarded the inaugural Western Humanitarian Award for leading a project studying the ecosystem health of Lake Naivasha in Kenya and has traveled the world training communities and companies about seafood safety.

In addition to his research accolades, was a 2015 recipient of the Edward G. Pleva Award for excellence in teaching. Professor Trick is "widely recognized by his peers as a world-class scholar, a modest gentleman, and an exceptionally gifted educator". In his nearly thirty years at Western, Professor Trick's continued commitment to teaching excellence and public education has been recognized through 11 nominations for the University Students' Council Teaching Honour Roll. He was also selected as one of the inaugural winners of the Faculty of Science Award for Excellence in Teaching and the Fallona Interdisciplinary Science Award in 2014.
See Professor Trick's inaugural lecture here: https://www.youtube.com/watch?v=R9vrF-vEaKw

Professor Trick's teaching style is highly interdisciplinary and varies from physical classrooms to global stages. Outside of the traditional classroom, Trick also engages his students in high-impact experiential experiences. His research program is an effective base for educating leaders in Canada and abroad in the challenging field of ecosystem health. Over the course of his career, Professor Trick has taken his students and classes to Africa, Central America, and Southeast Asia, to work with local people and students, to learn and deal with ecosystem health issues. Projects have varied from improving the water quality of the Naivasha Lake Basin in Kenya to helping and training local communities in Guatemala, Philippines, Indonesia, Cook Islands and Vietnam to monitor harmful algae and toxins in their local environments. His exceptional efforts in public education and outreach were recognized by the inaugural Western Humanitarian Award in 2011.