Dr. Amanda Grzyb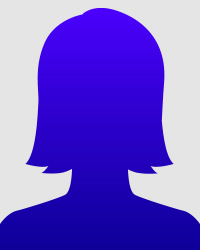 Associate Professor
Office:
FIMS Nursing Building Room 4053
Phone:
519-661-2111 x 88012
Fax:
519-661-3506
Email:
agrzyb@uwo.ca
---
Dr. Amanda Grzyb is an Associate Professor in the Faculty of Media and Information Studies. Dr. Grzyb is a member of the Advisory Committee for Western's Africa Institute. She is also an affiliate faculty member in Western's Centre for Transitional Justice and Post-Conflict Reconstruction, Western's Department of Women's Studies and Feminist Research.
Dr. Grzyb's teaching and research interests include Holocaust and genocide studies; memory studies; media and the public interest; homelessness; social movements and media; and American and African-American literature. She is also engaged in research projects that focus on genocide memorialization in Rwanda and Poland. In 2014, Dr. Grzyb served as an international federal election observer in El and as an international observer at two municipal popular consultations on metallic mining in El Salvador: Arcatao (November 2015) and Cinquera (February 2017). In 2015, she was an Erasmus Mundus visiting scholar at in the European Studies Program at Jagiellonian University in Krakow, Poland.
Moreover, Dr. Grzyb has also served on the advisory board of Canada's National Task Force for Holocaust Education, Remembrance, and Research from 2009-2012. From 1997 to 2001, she was director of a residential summer camp program for children living in New York City Homeless shelters, an experience that continues to impact her understanding of the world. She has also served on the board of directors at Unity Project for Relief of Homelessness in London since
2005,
and held the position of board chair from 2012-2016.
Selected Publications
---
Totten, Samuel and Amanda Grzyb, eds. Conflict in the Nuba Mountains: From Genocide by Attrition to the Contemporary Crisis in Sudan. Routledge, 2015.
Grzyb, Amanda, ed. The World and Darfur: International Response to Crimes Against Humanity in Western Sudan. Montreal: McGill-Queen's University Press, April 2009. Second edition published March 2010. http://mqup.mcgill.ca/book.php?bookid=2336. Foreword by Lt.-Gen. (Ret.) Romeo Dallaire. Contributors include: Gerry Caplan, Brent Beardsley, Amanda Grzyb, Frank Chalk and Danielle Kelton, Eric Markusen, Eric Reeves, Samuel Totten, Carla Rose Shapiro, Daniel Listoe, and Peter Langille.
Grzyb, Amanda. "Information Mobility, Human Rights Activism, and International Intervention in Darfur." Suzan Ilcan, Ed. Mobilities, Knowledge, and Social Justice. S. Ilcan, ed. Montreal: McGill-Queen's University Press, 2013.