News and Events
Have you written an outstanding essay or project in a Writing Studies course this year? If so, we encourage you – students in eligible Writing Studies courses 2017 – 2018 (May to April) – to submit entries and compete for the Marie Smibert Writing Studies Student Achievement Prizes 2017 – 2018.
There are four Categories this year, and there is a first prize of $350.00, and up to two Honourable Mention prizes of $250.00 each, available in each Category. You can submit only one entry in a Category, but you can of course compete in more than one Category. Click on these links for complete information, including a list of eligible courses, and the required Entry Form.
---
By Melanie Chambers, Western News, March 22, 2018
Inspired after reading One Day In December: Celia Sánchez and the Cuban Revolution, writer, cyclist, independent solo traveller and Writing Studies instructor, Melanie Chambers, visited Cuba to learn more about Fidel Castro's right-hand woman, Celia Sanchez.
---
By Aaron Schneider, HA&L Hamilton Arts & Letters 2017-2018
---
The University of Western Ontario Faculty Association, March 2018
In recognition of the hard work and commitment of a contract faculty member, Professor Jamie Johnston was awarded the Tom Murphy Memorial Award for Outstanding Service to UWOFA.
Professor Kathleen Fraser was awarded the CAUT Dedicated Service Award which honors outstanding service to academic staff associations at the local or provincial level. On more than one occasion Kathleen has stepped into a role at a time when UWOFA faced a gap in leadership, showing remarkable dedication. Throughout, she has been a champion for the rights of contract faculty members.
---
By Adela Talbot, Western News, February 8, 2018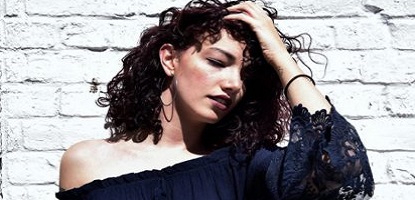 After taking a Creative Writing class, English & Creative Writing graduate, Sarah Botelho, found a skill for the craft and didn't look back.
---
By Jason Winders, Western News, July 21, 2016

Western professor Tom Cull was named Poet Laureate for the City of London by the London Arts Council. The Poet Laureate is an ambassador for London's arts community on local, provincial and national levels. Read more
---
By Crystal Lamb, Impact Western, July 22, 2016
Creativity on Western's campus and beyond will soon get a boost now that the fundraising campaign for the new Alice Munro Chair in Creativity is complete. Read more
---
By Heather Hughes, Western News, May 11, 2016
Margaret Christakos, an award-winning poet, fiction author, critic and creative-writing instructor, was recently named the 2016-17 Western Writer-in-Residence. This is her second writer-in-residence position, having formerly held the position at the University of Windsor. Read more
---
By Heather Hughes, Western News, April 14, 2016

Psychology student Victoria Wiebe will be helping other writers find their voice as the 2016-17 Student Writer-in-Residence. Read more