BA: Art History and Criticism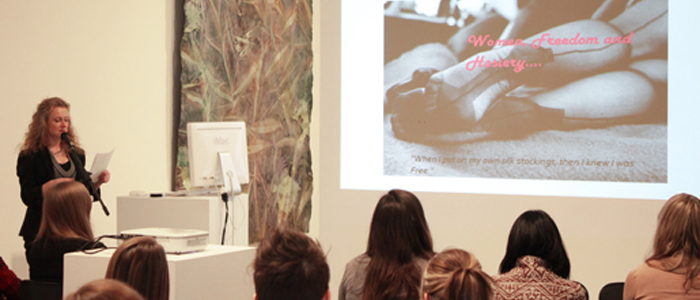 The Honors Specialization in Art History and Criticism explores and analyzes the history and theory of art, architecture, and visual culture in all media (e.g., painting, sculpture, film, fashion, digital media) from antiquity to the present. The lectures and seminars taught by our outstanding faculty are complemented by field trips to museums, heritage sites, and other cultural institutions and by a lively series of art exhibitions and guest speakers on campus and in the London region.
Graduates of Western's Art History and Criticism program have gone on to successful careers in such fields as museum education and curatorship, teaching, information and library science, business, law, international affairs, and the fashion and design industry.
At Western University, the Department of Visual Arts offers three modules:
Honors Specialization in Art History and Criticism
Major in Art History
Minor in Art History and Criticism
Module Requirements:
First-year students who wish to register in an Art History and Criticism module must enrol in two of the following Art History half-courses: 
VAH 1041A/B Art and Power
VAH 1042A/B Art, Science and Technology
VAH 1043A/B Art, Architecture, Fashion and Design
VAH 1044A/B Art, Media and Popular Culture
VAH 1045A/B Collecting Art and Culture.
Click Here for the complete list of module requirements.