ROMEO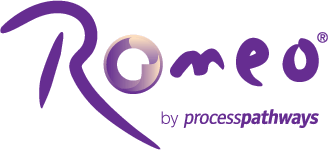 ROMEO is an online management system Western uses to manage human research ethics submissions. Western, St. Joseph's Health Care London and Lawson Health Science Centre researchers/investigators use ROMEO to submit proposed research studies to the office of Human Research Ethics.
The office of Human Research Ethics has now migrated to WesternREM.
ROMEO should only be used for the following:
Initial submissions and post-approval events submitted in ROMEO prior to August 31, 2017 that have not yet received REB approval.
To access previously approved documents.
For studies that were not approved in ROMEO prior to September 7, 2017 that require one of the following, please download and complete the form below and submit it to ethics@uwo.ca until the second migration occurs:
ROMEO Login
ROMEO Help
If you encounter any problems or need help with ROMEO, please email ethics-romeo@uwo.ca.