ROMEO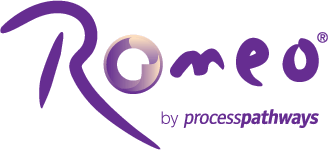 ROMEO is an online management system Western uses to manage human research ethics submissions. Western, St. Joseph's Health Care London and Lawson Health Science Centre researchers/investigators use ROMEO to submit proposed research studies to the office of Human Research Ethics.
*Please note: ROMEO is not compatible with Safari; please choose an alternate browser.*
Create a ROMEO Account
Complete and Submit the ROMEO New Investigator Form
You will receive an email from the office of Human Research Ethics
Follow the instructions in the email to receive your confirmation code and set your password
ROMEO Login
ROMEO Help
If you encounter any problems or need help with ROMEO, please email ethics-romeo@uwo.ca.
Other Resources available:
ROMEO Training
The office of Human Research Ethics provides ROMEO training sessions and one-on-one training across campus. For more information, and to register, please visit the Worshops & Seminars page