Patient Clinic Information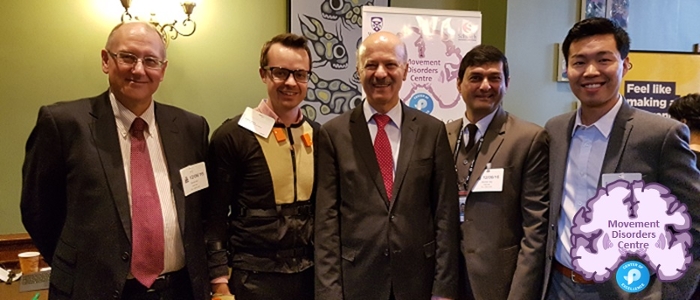 The Movement Disorders Centre provides a variety of clinical care to patients suffering from:
1.  Parkinson's Disease and other forms of Parkinsonism
2.  Huntington Disease and chorea
3.  Ataxia, Mobility, and Balance Disorders
4.  Dystonia, Tremor and Tourette's Syndrome
5.  Restless Leg Syndrome and other Movement Disorders

Overall, our clinic sees approximately 3,000 patients per year. Our multidisciplinary team of medical professional follows a collaborative, consultative approach with physicians from various specialties working as a team on patient assessment. Our goal is to train allied staff in our patients' communities to increase local expertise and to reduce the need to access acute care.  
For all clinic appointment inquiries, please call our secretary Daina White at 519-685-8500 x33814.
For all medical inquiries, please call our clinic nurse Heather Russell at 519-685-8500 x35311.