In Touch Digest - September 2016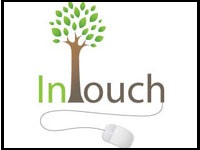 Editor: Sue Barschel
Permission is granted to copy in whole or in part provided that due credit is given to the author(s), the Division of Information Technology Services, and Western University.
Copyright © 2015 Western University.
Save
Save
Improve Your Smartphone Battery Life

By Mona Brennan-Coles

If you've discovered Pokémon Go, you've also discovered the hit it takes on your battery life. [Read full article]

Fall 2016 Non-Credit Computer Course Schedule

By Donna Sasges

Information Technology Services provides a non-credit computer training program three times a year. There is a range of introductory, advanced and specialty courses available to all faculty, staff, and graduate students. [Read full article]
---
Published on  and maintained in Cascade CMS.