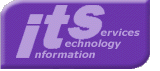 General Student Computing Labs at UWO Genlabs Locations
---
The Genlabs are located at various sites on and off the main campus. Off campus labs at affiliated colleges, are only accessible to students and/or residents registered at the respective college.

Main campus locations:

HSB13, HSB14 & HSB16 - Health Sciences Building, rooms 13, 14, and 16
NCB 105 - North Campus Building, room 105
NSC 110 - Support Services Building, room 110
SH 1310 - Somerville House, room 1310 (lower level)
UC2 - University College, room 2

Affiliated Colleges:

Brescia University College Computer Lab

More information about the labs may be found on the Lab Layout and Configuration page.




---
©2006 Information Technology Services (ITS) at The University of Western Ontario
Maintained by genlabs@uwo.ca, February 26, 2007.