Completed Projects
Advanced Manufacturing Park
Family Medicine
Key Features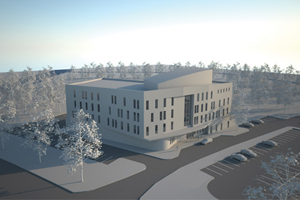 Please visit the new building's progess site for more information.
Expected Completion:
Spring 2013
---
New Residence (Western Rd. & Sarnia Rd.)
Key Features: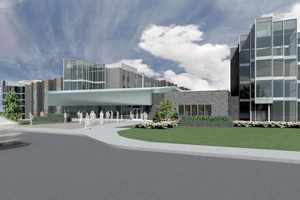 Located at the former Althouse College Parking lot
Will accommodate 1,000 students in approx. 357 suites, for a total building size around 370,000 square feet
Traditional style with washrooms but no kitchen, with a mix of single, double and quad units distributed throughout the building
Will be complete with lounges, study rooms and a dining facility
The building is targeting LEED® silver
Expected Completion:
600 beds are scheduled for August of 2013, the remaining rooms will be completed by January 2014
Please visit the Residence's progress website for more information.
---
Richard Ivey School of Business (Western Rd. location)
Key Features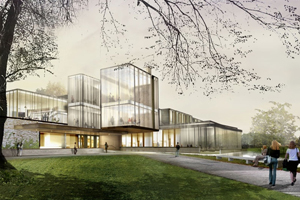 Will be approx. 270,000 square feet comprised of case study classrooms, breakout rooms, auditorium, dining hall, faculty and staff offices
Has been designed to LEED® Gold and incorporates such features as a cistern for grey water and a green roof
The design competition was held in March 2009
Commission was awarded to Hariri Pontarini Architects in April, 2009
Expected Completion:
Grand opening scheduled for September 2013
Please visit the new building's progress site for more information
HBA (formerly Ivey)
Renovations to current Ivey building would follow construction of new Ivey School building. Would provide campus core academic space.
Expected Completion:
2014
---
Advanced Manufacturing Park
The Advanced Manufacturing Park is a joint venture between the Western Univeristy, Fanshawe College, and the City of London. It will house WINDEEE, the Advanced Manufacturing Centre and the Fraunhofer Project Centre for Composites Research
Wind Engineering, Energy and Environment (WINDEEE)
Key Features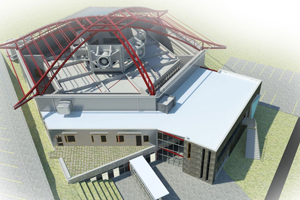 Will be the world's first facility to create tornadoes at a large scale, as well as down bursts, horizontal and vertical shear forces and other unique wind scenarios
$33 million project. $14.9 million are for the construction of the building, which will have 29,000 square feet, including the dome with an array of 106 fans
Targeting a LEED® Silver Certification
Expected Completion:
December 2013
Advanced Manufacturing Centre
Key Features
9,000 square feet will house supporting offices for the Faculty of Engineering and visiting researchers, post-docs and graduate students. Plus an additional 3,900 square feet for future expansion
Will have meeting rooms, conference and lounge areas
Will serve as a hub for research intensive buildings like WINDEEE and the Fraunhofer Project Centre
Targeting a LEED® Silver Certification
Fraunhofer Project Centre Features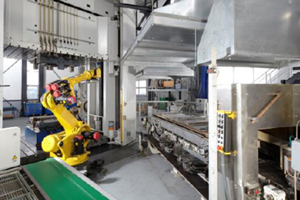 (Part of the Advanced Manufacturing Park project)
10,000 square feet high bay industrial-type building
Joint venture between the Fraunhofer Institute for Chemical technology and Dieffenbacher from Germany, and the faculty of Engineering
Houses a large industrial press, along with other composite manufacturing process lines, a research lab and ancillary spaces
Total project value is $3.4 million
LEED® Silver Certification
Time of Completion:
Fall 2012 - Visit the Fraunhofer Project Centre @ Western website
---
Physics & Astronomy Building Renovation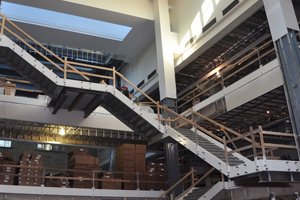 Windows and the roof have been replaced

Features new research labs, classrooms, offices, and meeting rooms, and new air conditioning

Courtyard in the center of the building has been covered over and turned into a multi-level interconnected common space for undergraduate students and all members of the department

Total gross area that the project involved is 109,250 square feet, with a total construction budget of $21.18 million
LEED® Silver Certification
Time of Completion:
Phase 1 - January 2011
Phase 2 - December 2011
Phase 3 - July 2012
How are we doing? Let us know!
[close]