Jennifer Irwin, PhD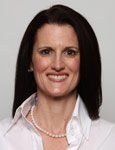 Associate Professor
School of Health Studies
Room 338, HSB
519 661-2111 x88367
jenirwin@uwo.ca
On Twitter: @Jennife60033448
Education
PhD (Waterloo)
MA (Dalhousie)
BA (Wilfrid Laurier)
Academic Appointments
Supervising Graduate Students
Research Interests 
Obesity prevention and treatment
Motivational interviewing and life coaching interventions
Promotion of health-related physical activity and dietary intake behaviours
Tobacco and smoking behaviours
Teaching Areas
Health promotion
Health behaviour change
Awards
Award of Excellence in Undergraduate Teaching: Western University Alumni Association and the University Students' Council, 2013
Canadian Obesity Network Student and New Professional Faculty Supervision Award, 2011
Faculty of Health Sciences Top 10% Instructor Award, 2013
Professional Activities
Manuscript Reviewer

Paediatrics and Child Health
Journal of Physical Activity and Health
BMC Public Health
Family Medicine
Featured Publications/Projects
Mantler, T., Irwin, J.D., & Morrow, D., Hall, C.R., & Mandich, A. (2014). Assessing Motivational Interviewing via Co-Active Life Coaching on Selected Smoking Cessation Outcomes. Addiction Research and Theory. August, 22(5), 1-12.
Pearson, E.S., Irwin, J.D., Morrow, D., Battram, D. & Melling, C.W.J. (2013). The CHANGE Program: Comparing an interactive versus prescriptive approach to self-management among university students with obesity. Canadian Journal of  Diabetes, 37(1), 4-11.
Friedman, C., Morrow, D. & Irwin, J.D. (2013). What are You Willing to Change to Promote Your Patients' Oral Health? Find Out How Motivational Interviewing  Can Help You Help Your Patients. Ontario Dentist: Journal of the Ontario Dental Association, June issue, 20-23.
Ng, V. & Irwin, J.D. (2013). Prescriptive medicine: The importance of preparing Canadian medical students to counsel patients toward physical activity. Journal of Physical Activity and Health, 10, 889-899.
Recent Publications
Naidu R, Nunn J & Irwin JD. (2015). The effect of motivational interviewing on oral healthcare knowledge, attitudes and behaviour of parents and caregivers of preschool children: an exploratory cluster randomised controlled study. BMC Oral Health 2015, 15(101). DOI:10.1186/s12903-015-0068-9.
Burke SM, Shapiro S, Petrella RJ, Irwin JD, Jackman M, Pearson ES, Prapavessis H & Shoemaker JK. (2015). Using the RE-AIM framework to evaluate a community-based summer camp for children with obesity: A prospective feasibility study. BMC Obesity, 2(21). DOI:10.1186/s40608-015-0050-8. (10 pages).
Friedman CS, Morrow D & Irwin JD. (2015). Invigorating Oral Health Care: Using Motivational Interviewing in Clinical Practice. SPECTRUM Dental Teamwork, 8(3) 36-42. (7 pages)
Liu RH, Irwin JD & Morrow D. (2015). Health Behaviour Outcomes of Co-Active Coaching Interventions: A Scoping Review. International Journal of Evidenced Based Coaching and Mentoring, 13(1), 15-42. (28 pages).