Students in the School of Physical share a passion for helping others maximize their health and wellness. Meet some of tomorrow's leaders and learn what they love most about Western.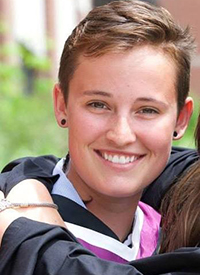 Hometown: Penetanguishene, ON
Previous degree: Honours BA Kinesiology and Physical Education, Wilfrid Laurier, University (2014)
Post grad school plans: Heading back to my rugby roots and getting involved in a team wherever I end up. Hopefully a little travelling before then, but ultimately small-town Ontario is where I'm headed.
Why I chose Western: It was my dream to be in Western PT all through university. The small class size, amazing profs and opportunities we're given as students that really drew me here.
Favourite Western memory so far: O-Week with my new PT family! What an amazing bonding experience with the people I get to hang out with all day, every day
Best thing about being a student at Western: I still get to wear my Laurier purple, but all kidding aside, I have a Western PT family, and that's pretty amzing
Advice to students considering Physical Therapy: Once you get in, don't take yourself too seriously. Remember, PT is equal parts knowledge, sociability and collaboration!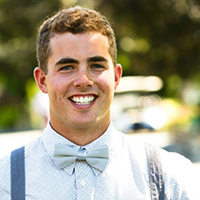 Hometown: Kelowna, BC
Previous Degree: Bachelor of Human Kinetics, University of British-Columbia—Okanagan (2014)
Post Grad Plans: Begin my physiotherapy career either in a private clinic or hospital.
Why I chose Western: Because of the school's great reputation across Canada. Western also provided me with the opportunity to live in a part of the country I've never had the chance to visit.
Favorite memory so far: Orientation week with all the 1st and 2nd year physiotherapy students.  
Best thing about being a student at Western: School spirit is EVERYWHERE. Go Mustangs!
Advice for students considering Physical Therapy: Volunteer or work with as many physiotherapists before applying to grad school to gain a better understanding of the career ahead of you.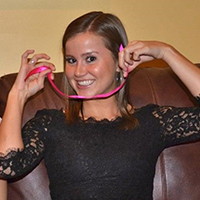 Hometown: Waterloo, Ontario
Previous Degree: Honours Bachelor of Science with Specialization in Biology, Minor in Psychology, Western University (2011)
Post-Grad School Plans: I plan to work in an out-patient clinic or community care physiotherapy before pursuing a post-doctoral fellowship and, ultimately, potentially pursuing a career as a physiotherapy professor. Having clinical physiotherapy training will help to make my research unique and elevate its potential for providing thoughtful, novel insights.  Clinical training will also allow me to practice the knowledge gained from my research in a sensitive, empathetic approach to exercise prescription.
Why I Chose Western: Western University is the only university in Ontario that offers a combined Master of Physical Therapy / PhD program. This unique program design allows me to understand how to make the needs of the healthcare world (physiotherapists) meet the needs of academic research from the ground up. Insights gained from my research will interface between clinical practice and research, and may enable healthcare professionals to more tactfully shape exercise presentation to older adults, to improve or maintain well-being.
Favourite Western Memory So Far: The people in my class are phenomenal. The class schedule and workload is intense from the start. Everyone has been so helpful in sharing study guides, answering questions, and overall encouragement. It is such a relief to have a group of people who are with you along the way - slugging through stress and exams, and celebrating the milestones!
Best Thing about Being a Student at Western: Western in a phenomenal university. The caliber of professors we have here is amazing, in terms of clinical and teaching experience. We have even had professors offer extra lab practice on weekends and holidays. The professors and support staff who run the physiotherapy program at Western sincerely want to see the students be successful, and that is felt throughout the school.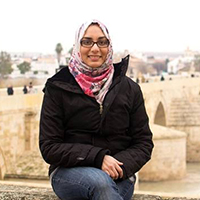 Hometown: Toronto, Ontario
Previous degree: Bachelors in Life Sciences, University of Toronto (2011)
Post graduation plans: I would like to explore the field of neuro-rehabilitation, and help develop an exercise program catering to this population in my community. I have other interests like pediatrics and geriatrics as well, so I'm hoping to learn more about these fields through my clinical placements.
Why I chose Western: I volunteered with two physical therapists who had graduated from Western PT and have their own clinic. They work as clinical educators as well. Their success really inspired me to pursue my clinical Master's here.
Favourite Western memory so far: Getting my nametag. Made it official!
Best thing about being a student at Western: I was admitted to this program during the first week of classes. Imagine that? To those that don't get in on the first round, there is still hope. Everyone from the administrative staff, to faculty advisors, to professors and classmates were so helpful in getting me up to speed on the program. They are all there to help me succeed, which is very reassuring.
Advice to students considering Physical Therapy: Definitely do it. It has been an immensely rewarding experience so far.
Hometown: Vancouver, BC
Previous Degree: Kinesiology (Honours)
Post Grad Plans: As a lifelong learner, I will probably be seeking opportunities to further my education and to improve myself as a clinician. Although my interests lie in orthopedics and neuro-rehabilitation, I am open to broadening my skill set as a physiotherapist. Ultimately, I believe this broad-based approach to learning and development will allow me to better treat my clients and patients.
Why I chose Western: Western has always been a top choice for me since I discovered my interest in physiotherapy. Western's MPT instructors are well-known for their teaching excellence and research advocacy. In fact, many of our instructors have received awards for their teaching and research prowess. In addition, our small class sizes ensure that each student's needs and learning styles are fully supported. Having smaller class sizes also bonds us together, where each of our strengths are leveraged to support another's weaknesses. Finally, the curriculum and clinical placements offered by Western ensure that each graduate is fully prepared to achieve success in the real world.
Favorite memory so far: Orientation week with all of my fellow 1st and 2nd year classmates! The PT student council puts together a splendid orientation week to get every student acquainted. From beach days, to scavenger hunts, to beer tasting, orientation week is sure to have host an event that will spark your interest!
Best thing about being a student at Western: School spirit is absolutely everywhere – there is not a direction you can face without seeing a fellow student in Western gear. You become immersed in Western's culture and become a very proud Mustang! Along with excellent school spirit, being a Western student also earns you some perks here and there such as 10% discounts at various stores in London!
Advice for students considering Physical Therapy: Physiotherapy is an ever expanding profession – for those who are thinking of applying, think no longer and just apply! For those who are set on coming to Western, we can't wait to have you join us! For those who have accepted their admissions, enjoy your 2 years with your fellow classmates and learn as much as you can - you'll be so glad you did!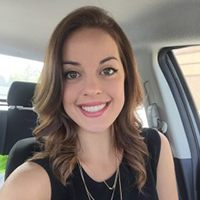 Hometown: Alliston, PEI
Previous Degree: Bachelor of Science in Kinesiology, UPEI (2015)
Post grad school plans: Honestly, I'm not sure where I'm headed post grad. I have a long-time dream of opening a private clinic somewhere down the line, with a particular interest in sport rehab, but I'm very excited to gain some experience during clinical placements and figure out which area I am most passionate about!
Why I chose Western: When I was in the process of applying to PT schools, I kept hearing about Western and how great it was from the incredible staff, to the outstanding school spirit and close-knit feel of the program. It turns out it was all true! Coming from a small community I was intimidated by most big universities, but Western feels like it's own small town within London, it's a great place to learn and make connections.
Favourite Western memory so far: There have been so many great memories made already, it's hard to pick just one! I think the beach trip we took to Grand Bend in the first week of the program was the most fun I've had yet, what better way to get to know your new classmates than beach volleyball and ice cream!
Best thing about being a student at Western: The best thing about being a Western student is the pride that comes with being a part of such a fantastic school and an even better cohort. I honestly could not have asked for a better group of people to spend the next two years with, they're all a part of my extended family now!
Advice to students considering Physical Therapy: My best advice to incoming students would be: Enjoy the ride. Every second of it! Take advantage of the events and opportunities that come your way, the time here is warp speed and even though there is lots of work to be done, you've got more support here than you can imagine, so take a breath and smile, you're in a great place!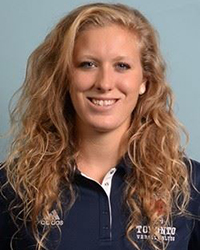 Hometown: Toronto, ON
Previous Degree: Bachelor of Kinesiology, University of Toronto (2014)
Post grad school plans: I have been involved with sport my entire life and would love to continue with that theme after graduation and work with athletes or a team in the future. Before that happens however I would like to pursue my athletic goals and become a member of the Canadian Rowing Team.
Why I chose Western: I chose Western because of the excellent reputation it has for orthopaedics and manual therapy. Additionally the small class size and sense of community here appealed to me.
Favourite Western memory so far: Meeting my awesome new PT roommates and other classmates in O-week.
Best thing about being a student at Western: The amount of school pride this campus has.
Advice to students considering Physical Therapy: Don't let academics be the only thing you do here - get involved in other things whether that be a varsity team, intramurals, student council etc. They keep you sane when the schoolwork starts to feel overwhelming and life is all about balance.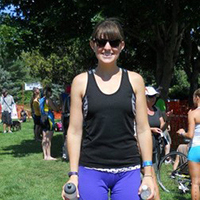 Hometown: Annapolis Royal, Nova Scotia
Previous degree: Bachelor of Kinesiology, Acadia University (2013)
Post grad school plans: Honestly, no idea! There are so many different avenues within physiotherapy that you can focus in on. I'm trying to keep an open mind to all the potential opportunities that await post grad!
Why I chose Western: I had heard only great things about the school, as well as the physiotherapy program! Plus when I came to visit London for the first time prior to deciding on a school, I loved the city! It's a busy place with a lot going on, but has all the perks of the small town life I'm used to!
Favourite Western memory so far: I absolutely loved orientation week during my first and second year. Getting to meet all of my classmates outside of school during that week in first year was so much fun, that in my second year I decided to organize the orientation events for the incoming students. It's a busy 2 years of school, but I think it's so important to take the time to get to know your fellow classmates/future associates outside of the classroom!
Best thing about being a student at Western: The physiotherapy program at Western is small in comparison to some of the other schools, which I really liked. On top of that, we're lucky enough to have multiple working clinicians come in to the school and teach a variety of our classes. It's nice to take what we're learning in school and connect it to real life experiences.
Advice to students considering Physical Therapy: Definitely apply! I initially was a bit nervous about whether it was the right program for me, but I haven't looked back sense. If you love working with people, and you're interested in a healthcare profession that is very interactive, physiotherapy is definitely a great option!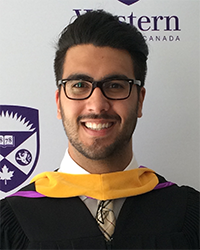 Hometown: London, ON
Previous Degree: Bachelor of Science in Kinesiology, Western (2015)
Post grad school plans: I'm not sure if school is done for me after these two years, we'll see where life takes me! But overall I plan on pursuing a career in orthopaedic physical therapy. Working with a professional sports team is my ultimate dream.
Why I chose Western: It's home. I've been in London for 20 years and over that time I've grown quite fond of this place. I've found that everyone who comes here for school quickly feels the same way about this awesome town.
Favorite Western memory: My 5th homecoming because I got to show my new-found PT family how spirit-filled Westerners really are.
Best thing about being a student at Western: The best thing about being a student here is the amazing faculty that we get to learn from, and the amazing classmates that I get to learn with.
Advice to students considering PT: Take time for yourself. Whether that means getting your workout in, watching a movie, or heading out with some friends, take the time you need to unwind. This is a fast paced two years and relaxing is key to success.