In Memoriam - Susan Ray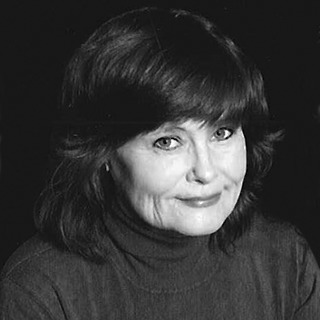 It is with great sadness that we announce the passing of our friend and colleague, Susan Ray, an associate professor in the Arthur Labatt Family School of Nursing. Susan passed away after a brief illness at the age of 64 on Sunday, August 24, 2014. A dedicated teacher and researcher, she committed her life to the practice and teaching of mental health nursing and was recognized across Canada for her work examining homelessness among veterans of Canada's Armed Forces.
Friends will be received at the Forest Lawn Memorial Chapel (1997 Dundas Street East) in London on Saturday, August 30, 2014 from Noon - 1:00 p.m. A celebration of life service will be held in the chapel at 1:00 p.m. To read Susan's obituary, and sign the online guestbook, CLICK HERE.
Tributes from Colleagues, Students and Friends
"Susan Ray was a wonderful, trusted colleague who brightened my day whenever she dropped into my office for a chat. I could always rely on her honest and sage advice about teaching, research issues and life in general. As a nurse she lived the message of the quote she used at the end of all her email messages: "Nursing is attending to meaning ….the role of nursing is to witness, explain, expose and tell the truth…" Hearing Susan talk about her research findings, especially her doctoral work with military veterans, always inspired me to think of how carefully she listened and saw the profound and sometimes hidden meanings in the words and experiences shared by others. I will dearly miss those chats."
Carol Wong, RN, PhD
Professor, Arthur Labatt Family School of Nursing
Western University
---
"I will remember Dr. Sue Ray as an excellent clinician and scholar who was deeply concerned about how military veterans, traumatized through doing their job, were supported post service. She believed in the social covenant we have with our service men and women. Her work focused on telling their stories in order for society to understand what was needed to truly support them in dealing their trauma. I am personally deeply saddened at losing an honorable friend and colleague. Sue was a nurse's nurse. It was a privilege to know her and to work with her.  She will be missed."
Elsabeth Jensen, RN, BA, PhD
Associate Professor, Faculty of Health
York University
---
"Susan's contributions as a scholar and teacher have left a profound and lasting impact on undergraduate and graduate students in the Arthur Labatt Family School of Nursing. We will forever be grateful. We were particularly proud of her research focused on the health and well-being of our retired Armed Forces personnel. She cared deeply about her profession and about sharing her passion for nursing. She will be missed by many."
Jim Weese, PhD
Dean, Faculty of Health Sciences
Western University
---
"I had Dr. Ray for community studies during my third year in nursing. She was a wonderful professor and I am so deeply saddened at this unexpected loss. She was an inspiration to her students and will be so greatly missed."
Brittany Loggie
Nursing student