Current Writer-in-Residence
Meet Daniel MacIvor - 2017-18 Writer-in-Residence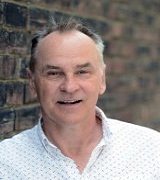 Daniel MacIvor is a Nova Scotia-born playwright/actor/director who has written numerous award-winning theatre productions including See Bob Run, Communion, Marion Bridge, and His Greatness.  He has created with Daniel Brooks the solo shows House, Here Lies Henry, Monster, Cul-de-sac, This Is What Happens Next and most recently Who Killed Spalding Gray?.  In 2006 Daniel received the Governor General's Literary Award for Drama for his collection of plays I Still Love You, and in 2008 he won the Siminovitch Prize for Theatre. He is also the recipient of the New York Obie Award and a GLAAD Award.  He has recently written the screenplay for Bruce McDonald's Weirdos, for which he won a Canadian Screen Award for Best Original Screenplay.  He is currently working on a play New Magic Valley Fun Town with Tarragon Theatre in Toronto and a libretto commissioned by the Canadian Opera Company for Rufus Wainwright's Hadrian.
This upcoming season, the Department of English and Writing Studies will resume our partnership with the London Public Library.  The program will run September thru March, beginning Monday, September 18, 2017. Daniel will hold weekly office hours to offer feedback to, and consultation with, both experienced and novice creative writers from the University and the London community. He is keen to talk to anyone in their early stages of work, and will accept up to 15 pages from those who have completed, or have advanced process work.  Please send submissions at least one week prior to appointment times
Office hours at Western are Mondays 10:00 am - 6:00 pm in AHB (tba). Please contact Vivian Foglton, vivian.foglton@uwo.ca, 519.661.3403 to schedule an appointment.
Office hours at the London Public Library are Tuesdays 1:00 pm - 7:00 pm. Please contact Rebecca Faber, info@lpl.ca, 519.661.4600 to schedule an appoinment.
The WiR program is co-sponsored by the James A. and Marjorie Spenceley Fund, the Department of English and Writing Studies, the Department of Women's Studies and Feminist Research, School for Advanced Studies in the Arts and Humanities, the Department of Visual Arts and Art History, the Faculty of Information & Media Studies, the Theatre Studies Program at Western, the London Public Library and the Canada Council for the Arts.

To read more about our Writer-in-Residence program in general, and for information on how to apply for this position, please click here.
---
We acknowledge the support of the Canada Council for the Arts, which last year invested $153 million to bring the arts to Canadians throughout the country.

Nous remercions le Conseil des arts du Canada de son soutien. L'an dernier, le Conseil  a investi 153 millions de dollars pour mettre de l'art dans la vie des Canadiennes et des Canadiens de tout le pays.