Current News & Events
Please note that all academic job postings are now posted only on the Human Resources website and all applications must be submitted online here. 
---
February 9, 2018 | Western News
FRANKENSTEIN 200
Professors Chris Keep and Steven Bruhm tell us how Frankenstein of 1818 is so identifiable 200 years later as Western News celebrates the 200th anniversary of Frankenstein.
---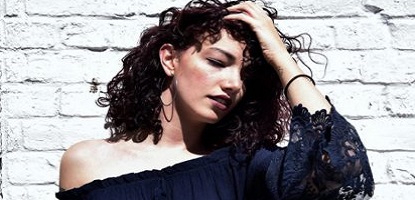 February 8, 2018 | Western News
'Launch' catapults grad's career to new level
After taking a Creative Writing class, English & Creative Writing graduate, Sarah Botelho, found a skill for the craft and didn't look back.
---
February 7, 2018 | University Affairs
Making sense of the paranormal
Professor Chris Keep among researchers from various disciplines seeking not to debunk strange events, but rather to understand how people engage with them, and what this reveals about the human experience.
---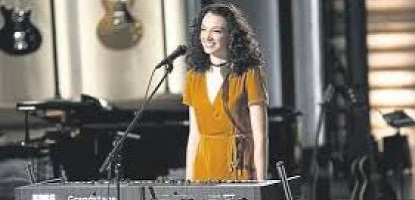 February 1, 2018 | London Free Press
English & Creative Writing graduate, Sarah Botelho was the chosen artist on the CTV reality show, The Launch
After writing her first song at age 9, Sarah (aka Poesy) is now fully immersed in the alternative indie world of music. Her name is derived from an archaic word for poetry, and is a callback to her time as an English and Creative Writing major at Western University. Poesy finds inspiration in literature, 1970s rock, thrift stores, and bus rides, to create the narratives present in her songwriting.
---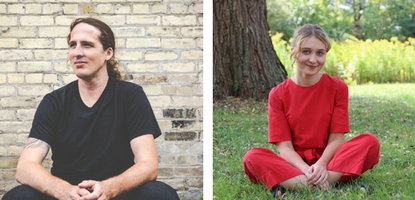 December 14, 2017 | Western News
Western News looks back on 2017
David Huebert, English PhD candidate and Camille Intson, third-year English and Theatre Studies student named Newsmakers of the Year!
---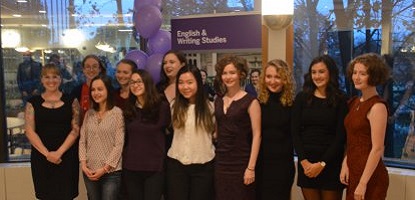 November 17, 2017 | Undergraduate Program
Congratulations award recipients!
The Department of English & Writing Studies offers over 30 undergraduate awards & scholarships annually. We were proud to recognize the academic achievements of our outstanding students during our 1st Annual Fall Awards Reception.
---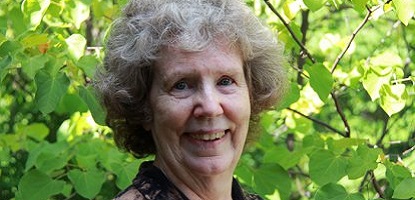 November 16, 2017 | Western News
Artist, class making town-and-gown connections
Students enrolled in Professor Jones' Canadian Literature, Creativity and the Local have helped Penn Kemp, BA'66, CertEd'68, the first Poet Laureate of London and former Writer-in-Residence at Western, curate and promote her work and have even partnered with her in writing and composing poetry.
---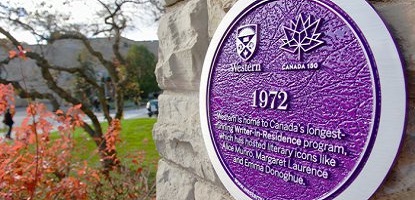 November 9, 2017 | Western News
Heritage plaque honors Writer-in-Residence program
Jan Plug, professor and Acting Chair of the Department of English and Writing Studies, said this latest recognition by the university confirms what he's known for years, which is the department's role as a centre for the linked activities of intellectual inquiry, cultural creativity and social engagement.
---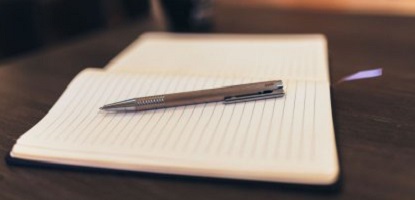 November 7, 2017 | The Gazette
Every student has a story to tell
Sydney Brooman, Western's Student Writer-in-Residence, believes that students from across all the disciplines represented on campus would benefit if more of those outside the Arts & Humanities took creative writing courses. Read her take on why "creative writing does not belong to any one department — it belongs to people with stories to tell."
---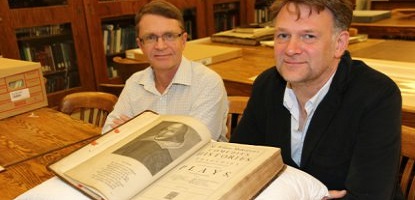 November 2, 2017 | CBC London
Western Libraries' Archives and Special Collections acquires rare 1685 edition of Shakespeare's Fourth Folio
Having a physical copy of the Fourth Folio helps students appreciate what it would have been like to read a Shakespeare play back in the 17th century.
---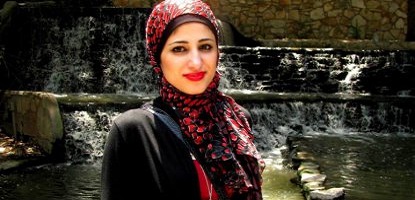 October 5, 2017 | Graduate Studies Program
Dr. Zeinab McHeimech (PhD '17) awarded Governor General's Gold Medal
Dr. Zeinab McHeimech electrified the members of her thesis committee this past summer, who unanimously agreed that her dissertation, *Islam's Low Mutterings at High Tide: Enslaved African Muslims in American Literature,* was the best they had seen in their collective years in the profession. They also noted that her extraordinarily timely, erudite and original research will transform the fields of Arab American and African diasporic studies, as well as American literary history. The external granting agencies have been equally impressed with Zeinab throughout her graduate studies as she has been awarded an Ontario Graduate Scholarship, a Canada Graduate Scholarship and a SSHRC Doctoral Fellowship. Dr. McHeimech is currently a professor of writing and communication at Fanshawe College in London, Ontario.
---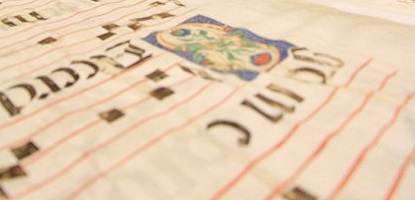 September 28, 2017 | Western News
New fragments of history link students to past
Western's Archives and Research Collections Centre recently announced the donation of 10 medieval manuscripts, as well as accompanying custom-designed enclosures, from English and Writing Studies professor Jane Toswell. This collection includes what is now the university's oldest manuscript, a fragment of Missal of Susanna and the Elders from Germany, circa 1125.
---
September 28, 2017 | Western News
'Sinking' signals a career on the rise
English PhD candidate David Huebert's short-story collection, Peninsula Sinking, is out this month from Biblioasis. Quill & Quire, Canada's magazine on book news and reviews, dubbed Huebert "one of Canada's most impressive young writers."
---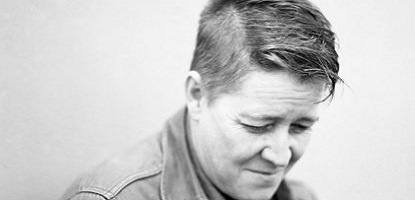 September 21, 2017 | Western News
Coyote: Mainstream is waking up to the fight
Former Writer-in-Residence, Ivan Coyote, returns to campus to deliver a public performance – Neither / Nor: Circumnavigating the Gender Binary in 7000 Easy Steps – followed by author Q&A and book signing at 2 pm on Thursday, Sept. 28, in the Kingsmill Room, Huron University College.
---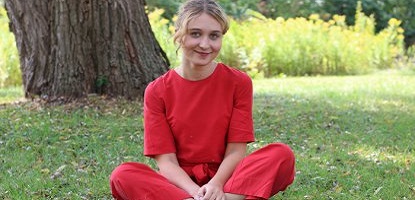 September 14, 2017 | Western News
Camille Intson takes to stages across the country
A third-year English and Theatre Studies student and accomplished playwright, Camille's works have been produced professionally across the country.
---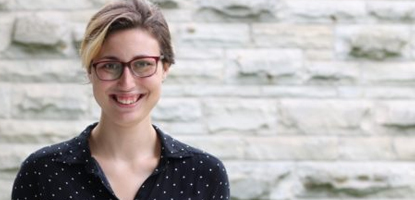 September 14, 2017 | Western News
Sydney Brooman begins her term as Student Writer-in-Residence
As the Student Writer-in-Residence, she hopes to offer events and programming to nurture all writers across campus and the London community, regardless of age, social status or writing experience. She wants to encourage budding writers to work together and share their ideas and words with one another in a collaborative, welcoming environment.
---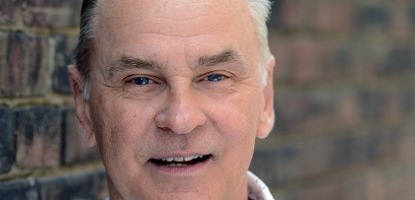 September 7, 2017 | Western News
Daniel MacIvor, playwright, director and actor, 2017-18 Writer-in-Residence
Beginning September 18, 2017 Daniel will be available to offer feedback to, and consultation with, both experienced and novice creative writers from the University and the London community. Contact vivian.foglton@uwo.ca to make an appointment.
---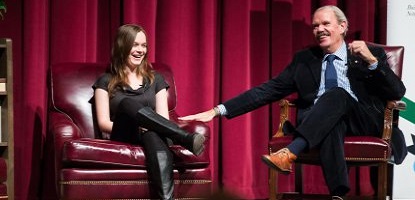 September 3, 2017 | The Gazette
Prof. David Bentley: on attending at university
Attending at university is not just a physical act. It's a way of using your time, in Prospero's words again, "most preciously." Indeed, it's a way of being.
---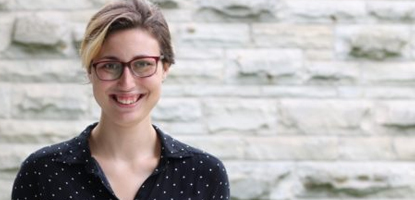 July 27, 2017 | Western News
Sydney Brooman, 2017-18 Student Writer-in-Residence
In September, Brooman will begin her term as the 2017 Student Writer-in-Residence, a unique to North America position developed by the University Students' Council (USC) and the Department of English and Writing Studies. The mandate of the program is to provide support for an accomplished undergraduate writer while allowing other students to benefit from the writer's creativity, expertise, and organizational skills.