Dr. Burns A. Cheadle
Petroleum Geology

Associate Professor & Chair in Petroleum Geology
P.Geo.
Ph.D. Western University, 1986
Office: BGS 1078
Phone: 519-661-2111 x.89009
Fax: 519-661-3198
Email: bcheadle@uwo.ca



Research Interests
Dr. Cheadle's research interests involve several interconnected themes in petroleum geology, with a particular focus on the petroleum resource potential of shale-dominated deposits. The characterization of such deposits requires integration of high-resolution sequence stratigraphy with organic geochemistry and petrophysical reservoir characterization techniques. Addressing such questions as the relative contribution of tectonic, glacioeustatic, and palaeoclimatic driving forces on organic productivity and preservation, the research seeks to define shales in the context of petroleum systems.
Selected Publications
Cheadle, B. A.  2011.  Systemic reservoir characterization of organic-rich mudstones. Oral and poster presentation, recovery 2011 CSPG CSEG CWLS Convention, May 9 - 13, Calgary, AB.

Cheadle, B. A.  2011.  Realigning the Canadian geoscience academy in response to 21st century challenges. Oral presentation, recovery 2011 CSPG CSEG CWLS Convention, May 9 - 13, Calgary, AB.
Courses Taught
ES3372A/B Introduction to Petroleum Systems
Earth Science 4450y: Regional Field Geology - 4th Year Field Camp. Field study of the geology of major structural provinces of North America. A ten day field trip at the beginning of September (co-taught with Prof. Guy Plint).
ES4472A/B Applied Petroleum Assessment

Geology 9566: Applied Concepts in Petroleum Geology
Lectures provide foundational description of petroleum systems and applied aspects of play and prospect assessment. Labs focus on applied methods in prospect description. Term paper and presentation focus on comprehensive description of documented petroleum system.

Geology 9567: Regional Petroleum Systems Seminar
Seminar-based critical literature review related to petroleum system assessment. Term project focused on applied methods in petroleum play and prospect assessment using real-world data and industry-standard software systems.
Students
Jessica Flynn (Ph.D. candidate): Burial and thermal history modeling of the Upper Cretaceous Colorado Group, Western Canada Sedimentary Basin foredeep through back-bulge transect.

Jessica's project will incorporate basinwide extension of the high-frequency allostratigraphic framework of the Colorado Group developed by Guy Plint and his students, along with thermal maturity data, into a series of 2-D burial history transects spanning the back-bulge, forebulge and foredeep segments of the WCSB. The goal of the research is to provide geohistory context for definition of Colorado Group petroleum systems.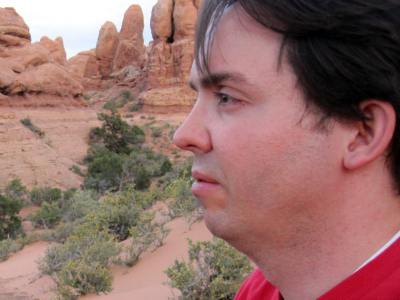 Kevin Greff (M.Sc. candidate): Conventional oil petroleum system of the Cenomanian - Turonian Blackstone Formation,  Ferrier - Willesden Green - Gilby area, west-central Alberta.

Kevin is investigating the "Second White Specks" conventional oil play in a 100 township region of west-central Alberta, with the goal of developing a play and prospect model based on 2D and 3D petroleum system modeling incorporating high-frequency allostratigraphy, petrophysical modeling, and mineralogical analysis.  The resulting model is intended to provide guidance for exploration and development of a large conventional oil resource play hosted in "hybrid" carbonaceous silty mudstone reservoirs.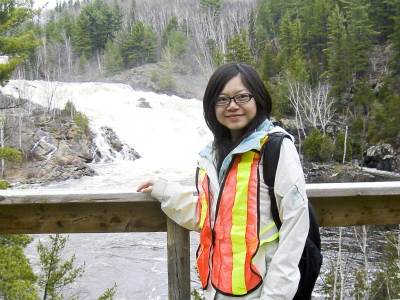 Peng Jiang (M.Sc. candidate): Pore morphometrics and thermal evolution of organic-matter microporosity, Colorado Group, Western Canada Sedimentary Basin.

Peng's research incorporates serial FIB-SEM imaging of micro- and mesoporosity development in organic matter ("OM") of a gamut of Colorado Group samples spanning the complete range of thermal maturity levels and predominant kerogen types preserved in the back-bulge through foredeep segments of the WCSB. The goal of her work is to evaluate the hypothesis of thermal maturity control of OM microporosity evolution, and to formulate a provisional semiquantitative algorithm of porosity development that could be incorporated into petroleum system modeling.