Dr. Gordon Winder
Geologic Time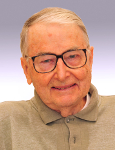 Professor Emeritus
Ph.D. Cornell University
Office: BGS 1000E
Phone: 519-661-2111 ext.82253
Fax: 519-661-3198
Email: cwinder@uwo.ca
Research Interests
STRATIGRAPHY - the study of rock masses - geometry, spatial distribution, lithology, paleontology, vertical and lateral variation, and relationship to adjacent rock masses, from which their correlation, age, conditions of formation, and geologic history can be determined. [Definition published in Background Papers on the Earth Sciences in Canada, GSC Paper 69-56, 1971]; lexography.

MICROPALEONTOLOGY - Conodonts; stratigraphy, taxonomy, and systematics, in Ordovician and Devonian rocks in southern Ontario; identifying an assemblage by correlation coefficient.

CARBONATES - Petrology of Ordovician limestones; relating the conodont distribution to the stratigraphy.

COAL - Stratigraphy and structure of the Cretaceous Grand Cache coal field, northwestern Alberta; petrography of Cretaceous lignites, northern Ontario.

URBAN GEOLOGY - Pleistocene geology of London, Canada; till layers, gravel, sand, and silt deposits, as associated with glaciers advancing and melting back, alternately from the northwest and southeast; geomorphology as subsequently developed by the meandering Thames River, leaving eroded terraces, abandon channels, and remnant hills. [Co-author with Aleksis Dreimanis]

SIR WILLIAM EDMOND LOGAN (1798-1875) - founding director (1842-1869) of the Geological Survey of Canada; identified as Canada's #1 scientist in a historic sense; Mount Logan is Canada's highest mountian - 5959 metres.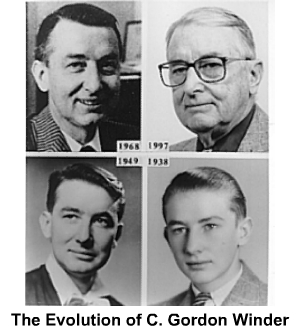 Selected Publications
William Edmond Logan (1798-1875): Knighted Canadian Geologist. Trafford Publishing, Victoria, B.C., 204pp., 2004

Lexicon of Paleozoic Names in Southern Ontario. University of Toronto Press, 1960 [book]

Alluvial Cone Construction by Alpine Mudflow in a Humid Temperate Region. Can. Jour. Earth Sc., 1965

Conodonts from the Upper Cobourg (Upper Middle Ordovician) at Colborne, Ontario. Journal of Paleontology, 1966

Carbonate Diagenesis by Burrowing Organisms. XXIII Inter. Geol. Congress., Prague, 1968