New Grad Student Orientation
The following information is provided to newly-admitted graduate students for orientation purposes when starting your graduate program.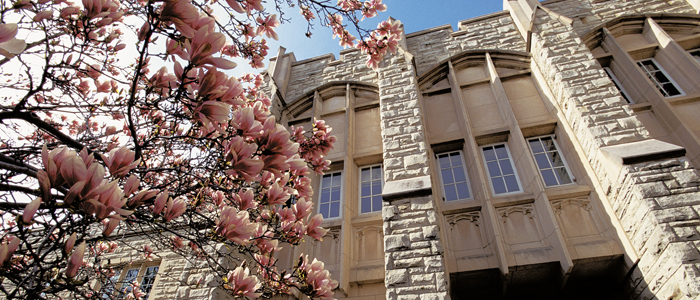 Newly admitted students should review Graduate Studies' Preparing for Western guide for information about getting to London, housing, and other administrative responsibilities. New International students should also review the New International Student Pre-Arrival Guide published by the International Student Centre.
Things to do when you arrive
International Students
Helpful Links
Health & Safety
Everyone is required to take the following 4 modules:
Western's Employee Health and Safety Orientation – Work Safely at Western
Comprehensive Workplace Hazardous Materials Information System (WHMIS)
Safe Campus Community - Preventing Harassment, Violence, and Domestic Violence at Western
Accessibility at Western (AODA): Accessibility in Teaching (for Faculty, Graduate Teaching Assistants,  Archivists, and Librarians)
If you will be working in any lab other than a computer lab, you also need to take the Laboratory Safety - Hazardous Waste course.
Depending on your research, you may also be required to take other health & safety courses, such as Radiation, Biosafety, X-Ray, etc. Ask your supervisor if any of these apply to you.
How to Access OWL for the above training sessions:
When you have completed your training, please send the Health & Safety Coordinator a PDF of your certificates for our department records. Your supervisor will also need a copy for the lab files, or if you are in the Stable Isotope Lab group, give the certificate to Grace Yau (gyau@uwo.ca). If you will be working in the field, you are required to read and understand the Department's Field Safety Policy.
Health and Wellness

As part of a successful graduate student experience at Western, we encourage students to make their health and wellness a priority. Western provides several on campus health-related services to help you achieve optimum health and engage in healthy living while pursuing your graduate degree. For example, to support physical activity, all students, as part of their registration, receive membership in Western's Campus Recreation Centre. Numerous cultural events are offered throughout the year. Please check out the Faculty of Music web page, and our own McIntosh Gallery. Information regarding health- and wellness-related services available to students may be found at www.health.uwo.ca/
Students seeking help regarding mental health concerns are advised to speak to someone they feel comfortable confiding in, such as their faculty supervisor, their graduate chair, or other relevant administrators in their unit such as the academic program coordinator or administrative officer. Campus mental health resources may be found at www.health.uwo.ca/mental_health/resources.html
To help you learn more about mental health, Western has developed an interactive mental health learning module, found here: www.health.uwo.ca/mental_health/module.html.  This module is 30 minutes in length and provides participants with a basic understanding of mental health issues and of available campus and community resources.  Topics include stress, anxiety, depression, suicide and eating disorders. After successful completion of the module, participants receive a certificate confirming their participation.