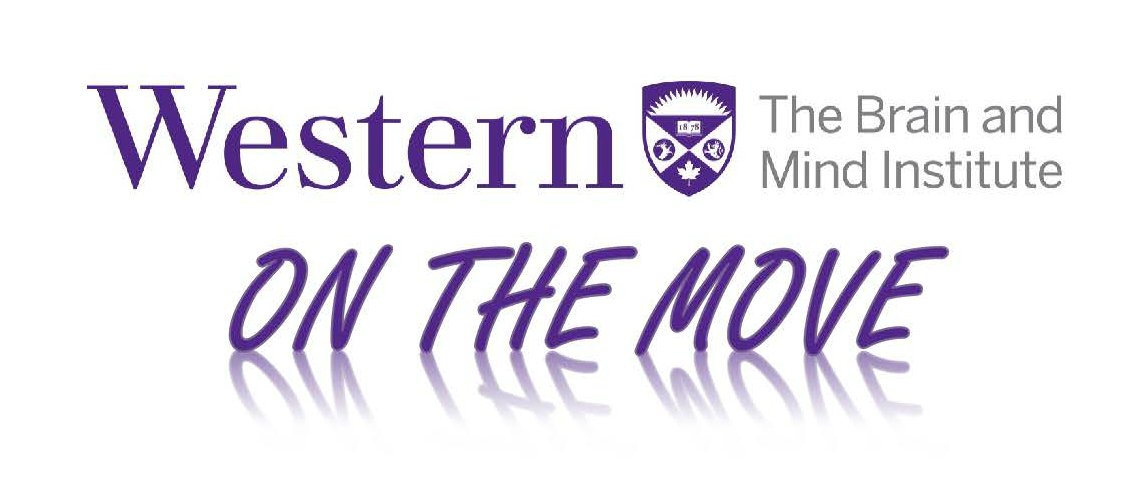 The Brain and Mind Institute will be in the process of relocating to the Western Interdisciplinary Research Building (WIRB) starting November 20, 2017.   This will be one of Western's larger moves for a research facility. To ensure this move goes smoothly with minimal downtime, various committees have been formed and they are actively working through the planning stages.  If you would like to see who is on which committee and what their responsibilities are, please visit http://www.uwo.ca/bmi/about/committees.html. 
Below you will find some information to help you start preparing for the move. You are invited to check-in regularly to this site to see the latest updates, as they become available. To learn more about the Western Interdisciplinary Research Building and view construction photos, visit 
http://www.uwo.ca/bmi/about/wirb.html
.
General inquiries and feedback can be emailed to bmiwestern@uwo.ca. 
Frequently Asked Questions
To prepare for the move and arrange the scheduling of research activities, please take a moment to review the answers to some frequently asked questions in this FAQ document. 


Moving Timeline
The move to WIRB has been broken up into stages. Please ensure that everything is fully packed 2-3 days before your area is scheduled to move. Note the schedule below has only estimated times that may change throughout the duration of the move.  Please refer back to this schedule regularly for the latest information.  
SlidingMoveCalendar.pdf
Packing Instructions
SS&D: The Movers and several 3rd party vendors will start arriving in the second half of November to start moving the BMI to WIRB.  Packing materials are available to use at Westminster Hall, Social Science Centre and the Natural Sciences Centre.  In NSC, boxes and bubble wrap are stored in both the mailroom and lunchroom.   Plastic bins for confidential documents and all shared packing items (such as labels and tape) can be picked up from room 206.  Unused items must also be returned to room 206 for others to use. 
The above Move Calendar will indicate when items must be packed in specific areas.  As the move progresses through each stage, dates may change.  Please revisit this calendar often.  As well, everyone is encouraged to start packing early.  Before packing, please take a moment to read over the Packing Instructions. 
BMI members are expected to pack and setup their own offices and workstation areas (see your supervisor about assigned seating in workstations).  Computer equipment and phones should be packed last and setup first. In the shared and dedicated testing areas, lab members may want to establish teams (led by either a PIs or postdoc) and coordinate which team members pack what items.  Ideally, teams should pack the equipment they use for their research. See Haitao Yang about who would be packing computers presently housed in testing and lab areas.  Note: Packing teams in the testing areas may want to consider recording label details for each of the packed boxes onto a manifest for tracking purposes. 
All packed boxes should remain in the same room where the packed items were originally housed.  If necessary, boxes can also be placed in the hallway against the wall in the testing areas.   Ensure pedestrian clearance of at least 30 inches and do not pile the boxes any higher than 4 feet.
Green labels must go on all boxes or they will not be moved.  Please indicate on the green labels where the boxes should be moved to and you may want include a name of a person or lab for the shared areas. Click on the floor plans, assigned seating or testing area spreadsheet to confirm room numbers in the new building. Note: the floor plans were the latest version provided as of October 31st and may be missing a couple amendments. For those of you who wish to include more information on your packed boxes, sheets of labels can be requested from room 206 and a sample template has been created. These additional labels would not replace the green labels. 
All packing inquiries and requests for more materials should be emailed to bmiwestern@uwo.ca. 

Please note that SS&D have signed a confidentiality agreement and according to Ethics protocol, this moving company will be permitted to move packed confidential materials to the new building. All confidential materials will be packed in black plastic bins (located in room 206), sealed with green security tags and labelled as per the instructions above. 

What has happened so far
The Move Team and the four subcommittees have toured the new building and submitted feedback. Issues and requests have been documented and will be revisited after the move. 
SS&D: The Movers and the WIRB Move Team have planned the move in stages, with lab equipment and servers moving first, followed by workstations and offices.  A calendar showing all the stages of the move is now available and will be updated throughout the move. 
Lab Equipment has been inventoried and vendors have been contacted to disassemble and install specialized equipment in the new building. 
Office and space assignments have been completed and workstation assignments are confirmed.  To see the WIRB floor plans with furniture placement, click here. 
New Furniture will start arriving the week of November 20th.  AV and appliances have now been ordered and installation in the new building will start by December. 
All Server inquiries should be forwarded to Haitao Yang.   
New Location effective Tuesday, January 2, 2018:  The Western Interdisciplinary Research Building is located on Perth Drive, next to the John Labatt Visual Arts Centre and across the street from the greenhouses and the Biotron. Presently the campus map has the WIRB identified as under construction and the building cannot be seen on Google Maps at this time.  The address and loading dock number for BMI in the new building is:
The Brain and Mind Institute
Western Interdisciplinary Research Building 
1151 Richmond Street North
London, Ontario, Canada, N6A 5B7
Tel: 519-661-2111 x86057
Fax: 519-661-3613
bmiwestern@uwo.ca
Loading dock # 76

Preparations before Packing
Just days left to assess what items you have in both your office and lab areas.  Are there things that should be recycled, donated or disposed? Do you have documents that could be archived, scanned, shredded or recycled?  Not sure what can be done or when?
Posters: All posters in the hallways of the NSC must be claimed and stored for packing by December 1st.  Posterboards will be moved to WIRB in December and installed in the new building after the move. 
Email Signatures:  With the move almost here, it's time to add the following message to your email signatures . . . 
Effective Tuesday, January 2, 2018, the BMI will be relocated to
the Western Interdisciplinary Research Building on Perth Drive.
See BMI On The Move to learn more.
Phone Messaging: BMI members will be required to pack their own phones.  If you need to access the voice messaging on your phone during the move, you can arrange to have your voice messages go to email. For more information, visit the WTS website at https://www.uwo.ca//its/telecom/voicemail/voicemail_to_email_service.html#emailonly. 
Document Management: Information on document management and processes can be found on the Western Libraries website at https://www.lib.uwo.ca/archives/records.html. 
Retention and Disposal Schedule:  To learn more about when certain materials can be archived or disposed, please visit https://www.lib.uwo.ca/archives/retention_schedules/retention_schedules.html.  This schedule includes Academic deadlines for exams. Please note that Ethics determines retention deadlines for all research materials.   
Shredding Confidential Files: A locked bin from Shred-It has been placed in the mailroom for all confidential material in the first week of July.  Pick-up will take place every 4 weeks for now and eventually increased to every 2 weeks, if needed. 
Recycling Documents: Four blue recycle bins are available throughout NSC to recycle paperwork (mailroom, outside lunchroom, 2nd floor hallway and room 110). These bins have wheels and can be temporarily moved to an office or lab location to be filled.  Please return the recycle bin back to its original location when no longer using. 
Scanning to Digital format: Consider scanning your documents and having them available digitally, instead of filing hard copies.  The photocopier (in the mailroom) has a feeder that can scan several documents (single or book) within seconds. If the photocopier use increases significantly, a schedule may be posted to block scanning times. See url links above for more information on retaining hard copies.  
Donating Academic Books: BMI is working with Better World Books to coordinate pick up of books that faculty members would like to donate.  A box has been placed in the mailroom (next to the recycle and Shred-It bins) for all books to be donated. Please take a moment to review the guidelines posted by the box for what can be donated. 
Email Announcements: Watch for emails from the Move Team and all subcommittees (IT, Space Planning, Lab Equipment and Furniture)! Please respond to all survey and feedback requests, including submitting lab equipment details for the new Equipment Inventory Database. 

Servers: see Haitao Yang for any inquiries.