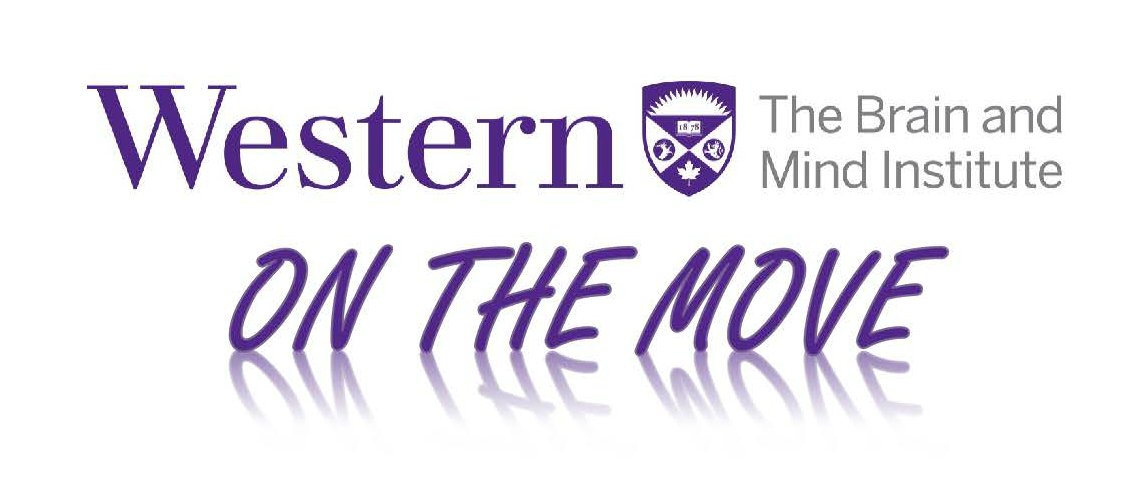 The Brain and Mind Institute relocated to the Western Interdisciplinary Research Building (WIRB) on January 2, 2018.  This was one of Western's larger moves for a research facility. To ensure this move went smoothly with minimal downtime, various committees have been formed and they are actively working through the planning stages.  If you would like to see who is on which committee and what their responsibilities are, please visit http://www.uwo.ca/bmi/about/committees.html. 
Below you will find some information about the move preparations. You are invited to check-in regularly to this site to see the latest updates, as they become available. To learn more about the Western Interdisciplinary Research Building and view construction photos, visit 
http://www.uwo.ca/bmi/about/wirb.html
.
General inquiries and feedback can be emailed to bmiwestern@uwo.ca. 
Frequently Asked Questions
To learn more about the move preparations and arrange the scheduling of research activities, please take a moment to review the answers to some frequently asked questions in this FAQ document. 


Moving Timeline
The move to WIRB was broken up into stages. Note the schedule below was only estimated times that sometimes changed throughout the duration of the move.  Please refer back to this schedule regularly for the latest information.  
SlidingMoveCalendar.pdf
Packing Instructions
SS&D: The Movers and several 3rd party vendors arrived in the second half of November to start moving the BMI to WIRB.  Packing materials were available to use at Westminster Hall, Social Science Centre and the Natural Sciences Centre.  In NSC, boxes and bubble wrap were stored in both the mailroom and lunchroom.   Unused packing items should be returned to room 206 for others to use. 
The above Move Calendar indicated when items must be packed in specific areas.  As the move progressed through each stage, dates sometimes changed.  Please take a moment to read over the Packing Instructions. 
BMI members packed and set up their own offices and workstation areas. Computer equipment and phones were packed last and set up first. In the shared and dedicated testing areas, lab members were welcome to establish teams (led by either a PIs or postdoc) and coordinate which team members pack what items.  Ideally, teams packed the equipment they use for their research. See Haitao Yang about computers presently housed in testing and lab areas.  Note: Packing teams in the testing areas recorded label details for each of the packed boxes onto a manifest for tracking purposes. 
All packed boxes stayed in the same room where the packed items were originally housed.  If necessary, boxes were placed in the hallway against the wall in the testing areas.   Everyone ensured pedestrian clearance of at least 30 inches and boxes were not piled any higher than 4 feet.
Green labels went on all boxes or they were not be moved.  Everyone indicated on the green labels where the boxes should be moved to and included a name of a person or lab for the shared areas. Click on the floor plans, assigned seating or testing area spreadsheet for room numbers in the new building. 
All packing inquiries and requests for more materials were emailed to bmiwestern@uwo.ca. 

Please note that SS&D have signed a confidentiality agreement and according to Ethics protocol, this moving company was permitted to move packed confidential materials to the new building. All confidential materials were packed in black plastic bins (located in room 206), sealed with green security tags and labelled as per the instructions above. 

What has happened so far
The Brain and Mind Institute moved over to the Western Interdisciplinary Research Building effective January 2, 2018.  The BrainsCAN group will move from the Natural Sciences Centre later in February. 
Lab Equipment is still being set up in the testing areas.  Contractors are still working on some deficiencies and minor adjustments in the testing areas. 
Office and space assignments have been completed and workstation assignments are confirmed.  To see the WIRB floor plans with furniture placement, click here. 
All Server inquiries should be forwarded to Haitao Yang.   
New Location effective Tuesday, January 2, 2018:  The Western Interdisciplinary Research Building is located on Perth Drive, next to the John Labatt Visual Arts Centre and across the street from the greenhouses and the Biotron. Presently the campus map has the WIRB identified as under construction and the building cannot be seen on Google Maps at this time.  The address and loading dock number for BMI in the new building is:
The Brain and Mind Institute
Western Interdisciplinary Research Building 
1151 Richmond Street North
London, Ontario, Canada, N6A 5B7
Tel: 519-661-2111 x86057
Fax: 519-661-3613
bmiwestern@uwo.ca
Loading dock # 76

Post Packing Reminders
Are there still things that should be recycled, donated or disposed? Do you have documents that could be archived, scanned, shredded or recycled?  Not sure what can be done or when?
Posters: All posters remaining in NSC hallways will be taken down and moved to WIRB, if not damaged. Posterboards will be moved to WIRB later in February and installed by March. 
Email Signatures:  It's time to update your email signatures. See above for BMI's new address.
Packing Material and Garbage:  Please put all used packing materials and garbage in the public hallways next to the garbage bins. The custodial staff is working towards a weekly routine for garbage pick-up, as everyone settles in. 
Directory Phones in WIRB:  Eventually each floor will have directory phones installed.  In the meantime, a directory phone has been installed outside the BMI reception area on the 3rd floor. Please direct all visitors to the BMI Reception area in room 3190. 
Document Management: Information on document management and processes can be found on the Western Libraries website at https://www.lib.uwo.ca/archives/records.html. 
Retention and Disposal Schedule:  To learn more about when certain materials can be archived or disposed, please visit https://www.lib.uwo.ca/archives/retention_schedules/retention_schedules.html.  This schedule includes Academic deadlines for exams. Please note that Ethics determines retention deadlines for all research materials.   
Shredding Confidential Files: A locked bin from Shred-It has been placed in the WIRB mailroom (room 3191) for all confidential material.  Pick-up will take place every 4 weeks.  
Scanning to Digital format: Consider scanning your documents and having them available digitally, instead of filing hard copies.  The photocopier (in the mailroom) has a feeder that can scan several documents (single or book) within seconds. If the photocopier use increases significantly, a schedule may be posted to block scanning times. See url links above for more information on retaining hard copies.  
Donating Academic Books: BMI is working with Better World Books to coordinate pick up of books that faculty members would like to donate.  A box has been placed in the mailroom (next to the recycle and Shred-It bins) for all books to be donated. Please take a moment to review the guidelines posted by the box for what can be donated. 

Servers: see Haitao Yang for any inquiries.