Office of the Dean
The Arts & Humanities Rooms are booked through the Dean's Office (3R34). The person or group booking the room(s) must provide a department speed code and account number and sign a reservation contract.  Signing the contract acknowledges that, if required, you will be charged for clean-up of food and drink, for garbage removal, and for any necessary repairs to the room(s) as a result of damage during your event. Your reservation will not be secure until this is done.
Click here to download a copy of the reservation form and room policy.
AHB 2R07 / 2R23
Equipment:
- HD Video Projector
- Audio System
- Windows Rack Computer
- Network Connection *2R23 only
- VGA w/Audio Input
- HDMI aux Input
- Bluray Player
- WIFI Antenna in Room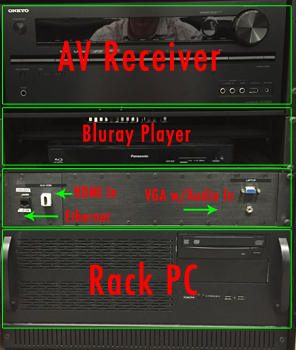 To access the equipment in this room you will need an Arts and Humanities AV Key.
The key (399A) for accessing the equipment can be acquired from Technical Services. Please contact artstech@uwo.ca to arrange pickup.