News
By Adela Talbot, Western News, March 27, 2014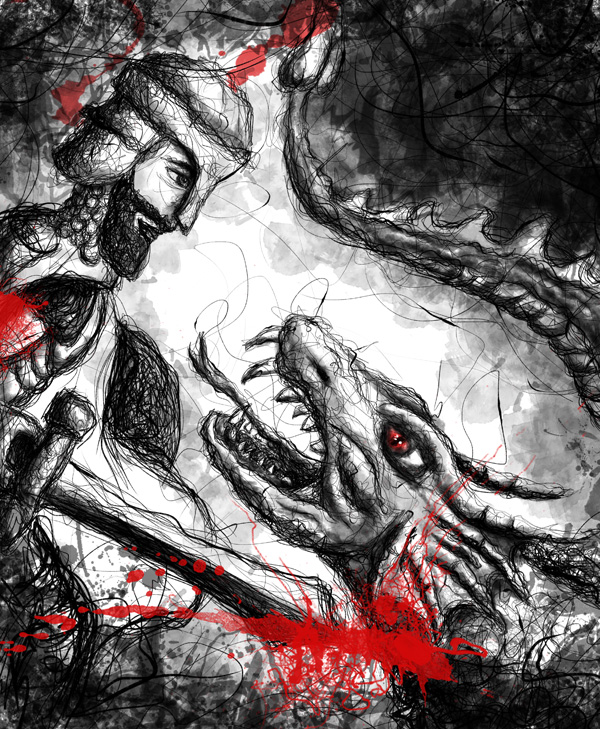 It will add little, if anything, in terms of new Beowulfscholarship. It will,without a doubt, contribute considerably to the Tolkien estate.And at the end of the day, that's really the point of it all. Nearly a century ago, J.R.R. Tolkien, Anglo-Saxon scholar and author of the famed The Lord of the Rings trilogy, translated Beowulf, the oldest surviving Old English epic poem. His translation is set to come out in May, thanks to his son, Christopher Tolkien. But the publication of Tolkien's Beowulf is problematic on a number of levels, said Jane Toswell, who teaches Old English language and literature at Western. Read more
---
Jake Barnes'  translation of a passage from Beowulf is like nothing you have ever heard before. Jake, a Western Medieval Studies and Music student, chose to breathe some new life into the epic poem by interpreting it through the music of the popular band, The Lumineers. Based on the band's recent award-winning hit "Ho Hey", Jake's recording is a wonderfully creative interpretation of both the medieval text, and the  course assignment from Prof. Toswell's Medieval Studies 1020 course.
CLICK HERE to listen to Jake's Beowulf recording.
---
In the Media...
By Craig Glover, London Free Press, March 27, 2013

The private collections room at Western's Weldon Library was abuzz Tuesday, and even the librarians were in on the noise.
What was the fuss all about?
An extensive 15th-century religious manuscript from the pre-French Revolution city of Lille that belonged to a man by the name of Canon Grandel, who very likely used the book for his private devotions, Western University music history professor Jim Grier said. Read More
At the launch event, Medieval Studies student Amanda Zafar spoke about the new program from a student's perspective. Amanda gave great insight as to why the program is so unique and exciting. A copy of her speech can be found here.