Student Profiles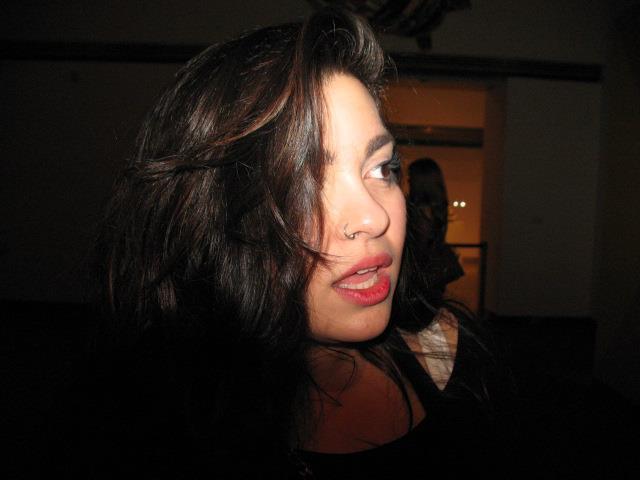 NAME: Tegan Hadisi
YEAR Third Year, Art History & Criticism
WHY WESTERN? After speaking with a friend of mine who was in the same program I'm currently in, I realized quickly that this department was the right fit for me. It also helps that I have the support of my family and friends as I've lived in London for quite a few years of my life.
FAVOURITE CLASS/PROFESSOR This one is hard because there are so many amazing professors and classes in the arts! If I absolutely had to choose I would say my favourite class was Art Now! with Kelly Jazvac, an absolutely unforgettable experience.
FAVOURITE WESTERN MOMENT In one of my first year classes my class was instructed to draw Weldon Library. Originally, I wasn't interested, but after really digging into it's rich history I began to appreciate how architecturally diverse our campus is..
IN THE FUTURE I HOPE TO…make a difference in people's lives through art.
---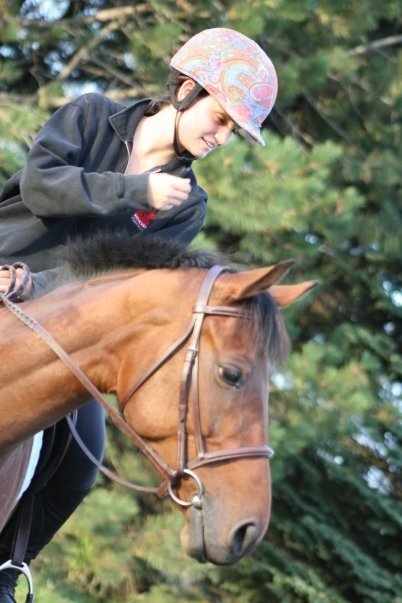 NAME: Nina Malek
YEAR: Third Year - Double Major Biology and Visual Arts
WHY WESTERN? It was the only school I ever wanted to attend (and the only one I applied to!)
FAVOURITE CLASS/PROFESSOR Anthea Black (art history) and Dr. Nina Zitani (biology)...they were both wonderful!
FAVOURITE WESTERN MOMENT Making Christmas dinner in second year with my roommates...no one knew how to cook the turkey!
IN THE FUTURE I HOPE TO…Become a doctor. And hopefully show the value of having a well rounded academic background.
---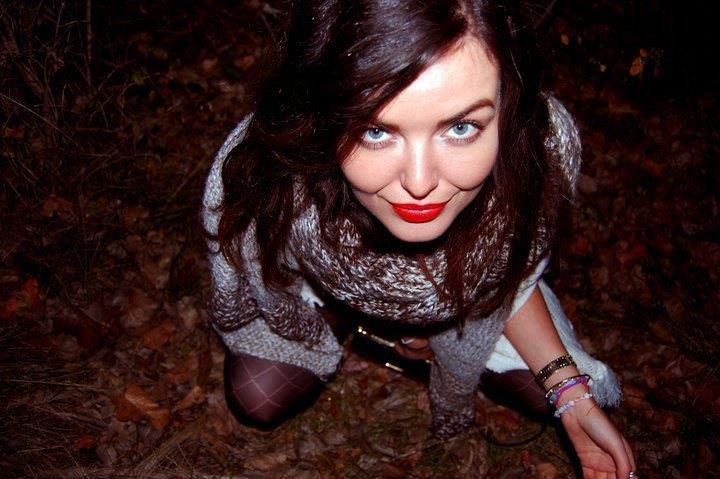 NAME: Nicki Borland
YEAR: Second Year MA, Art History
WHY WESTERN? I chose Western because I was intrigued by the program here, the diversity of professors in the Visual Arts Department and the opportunities that they offer. I also did my undergrad degree in Art History and English here at Western so I was familiar with the department and knew the experience would be great.
FAVOURITE CLASS/PROFESSOR My favourite class goes back to fourth year when I took Canadian Art with Professor Sarah Bassnett. Initially, this class was a requirement and wouldn't have been my first choice, but it turned into the most interesting, rewarding, and inspiring class I took. It taught me so much about the diversity in Canadian art as well as its importance internationally. As well, Professor Bassnett is one of the most thorough, knowledgeable, and engaging instructors I've had, after that I took every class she offered.
FAVOURITE WESTERN MOMENT My favourite Western moment so far was being a TA for first year art history. It was a completely different perspective on this school when in an instructing role and really loved every moment of it and found it so rewarding.
IN THE FUTURE I HOPE TO…continue work in the arts, specifically writing. Perhaps writing for magazines, journals, or independently. I simply hope to contribute to a broader scope of the art world, being capable of communicating to as many people as possible. 
---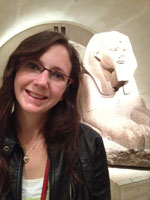 NAME: Jennifer Stevenson
YEAR: Third Year, Visual Arts
WHY WESTERN? Western was recommended to me by my art teacher in high school. The campus is also very beautiful and was not too far away from home.
FAVOURITE CLASS/PROFESSOR - Painting and Drawing with Professor Neil Klassen. This class pushed my creativity with a lot of different projects but also gave me a lot of freedom in my work.
FAVOURITE WESTERN MOMENT - In first year when I had to sit outside and draw Weldon Library for a class project on perspective. It was nice getting out of the classroom and drawing something from life.
IN THE FUTURE I HOPE TO… have my own studio and my first solo exhibition for my art work.