Counselling Office Art Showcase
We proudly display work by our A&H students in the Academic Counselling office throughout the year on a rotating basis. The following pieces are currently on display:
---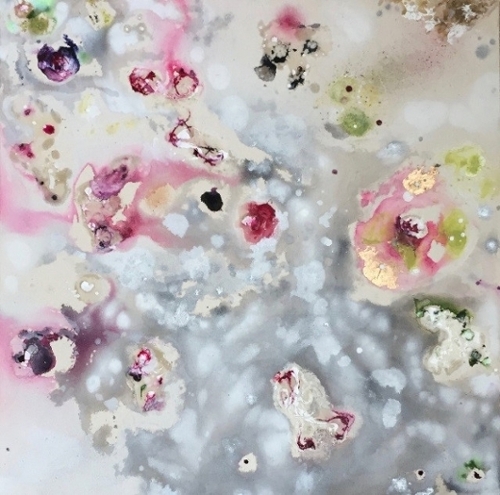 Title: Institution (2017)
Artist: Danielle Collier
Artist's Statement: This body of work is part of an ongoing series of experimentation. This process is one I have been developing for a couple of years through the experimentation with color, form, and materials. My goal is to portray technical intent in abstraction, and this body of work is a product of my development of a neutral color scheme that contrasts with all my other extremely vibrant works. This piece is titled "Institution" because I expect that it will provide me with some creative stability and propel me into making more mature works in the future. 
---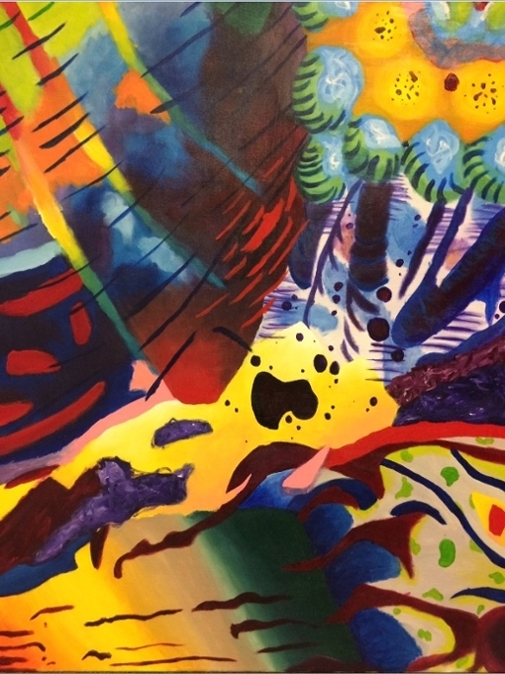 Title: Microscopic (2016)
Artist: J. Brooke Hunter
Artist's Statement: Microscopic is a large acrylic painting of a collage of microscopic photos of various kinds of alcohol. Whiskey and vodka, alongside with other alcohols, produce a picturesque kaleidoscope of colours and patterns at minuscule levels. By collaging them, the painting becomes an explosion of colours, patterns, and layers that assault the viewers' eyes. Wide swaths of deep dark colours mesh with bright light colours and create a sense of energy within the painting.
Brooke Hunter works primarily with sculpture and installation works, creating immersive and interactive works of art that seeks to engage the audience. She often focuses on geometric shapes and works with materials that draw the desire to touch or play with them. By creating a sense of play in her works, Hunter hopes to inspire those interacting with them to realize there are different ways to experience art. 
---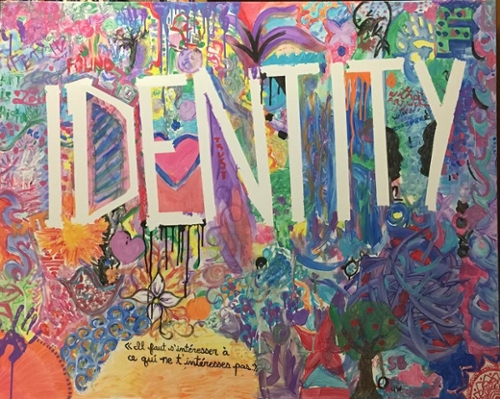 Title: Identity
Artist: A & H Sophs
You can find more information about the creation of the piece here.
---