Counselling Office Art Showcase
We proudly display work by our A&H students in the Academic Counselling office throughout the year on a rotating basis. The following peices are currently on display: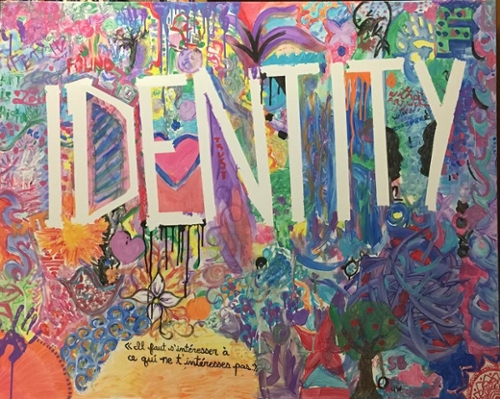 Title: Identity
Artist: A & H Sophs
You can find more information about the creation of the piece here.
---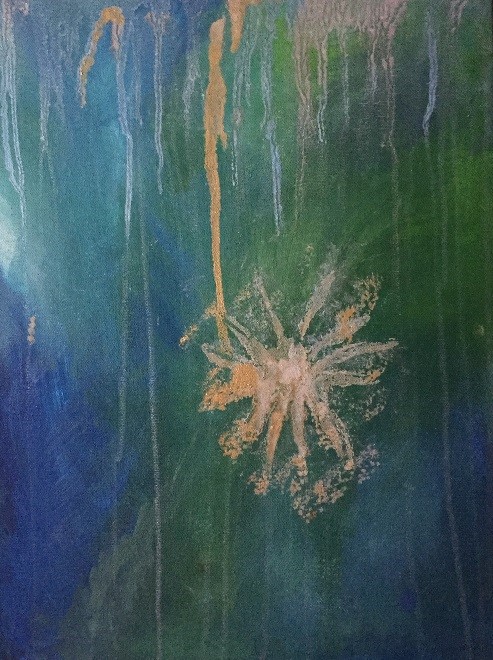 Artist: Sarah Madison
Title: Breathe ( 16" x 12")
(As of mid February)
---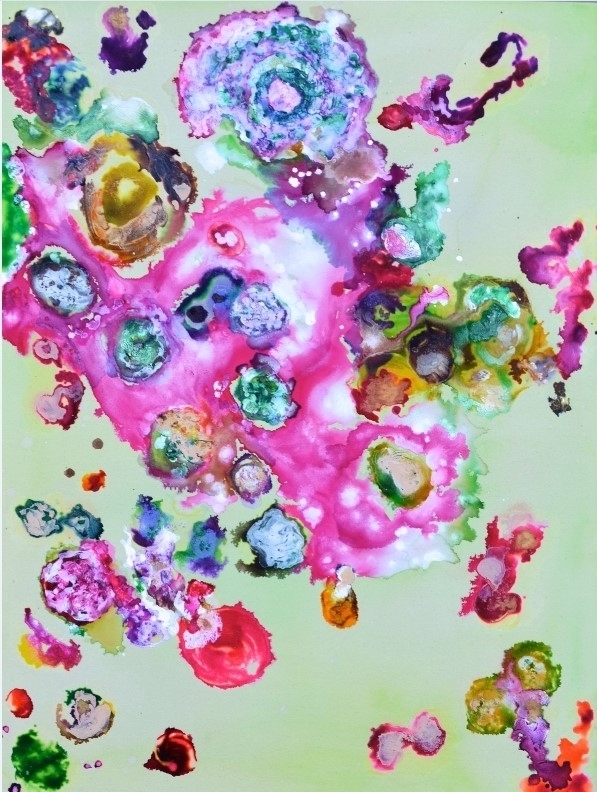 Artist: Danielle Collier
Artist statement
This body of work has no title, symbolizing the genuine reflection of experimental technique. From trial and error came a series of staining methods that I have been fortunate to use in dozens of paintings as well as tapestries. This style came from a small study and evolved into large and larger sized paintings. I aspire to create works large enough to cover whole walls. This piece is a playful sentiment to the emotions I have towards the summer nights in downtown Toronto. To me, this piece is a celebration of hip colors that partner to create an attractive burst of imagery that your eye naturally wants to stare at. 
By using raw canvas I've been able to create a pastel background with ink. I then lay gel medium onto the canvas in swirls and saturate the wet gel until it dries clear to leave the inked figure behind. 
The occasional swirl is also made up of ink and spray paint to give a lace like dimension to the swirl. In addition to the use of ink and spray paint, I use acetate to create the floral fringe around the swirls and rubbing alcohol to strip color from selected areas.
Alongside these fundamental techniques are experimental elements that have no particular process. Included below are my recent works using this particular style.